Inside Dave Grohl's Married Life — Who Is His First Wife?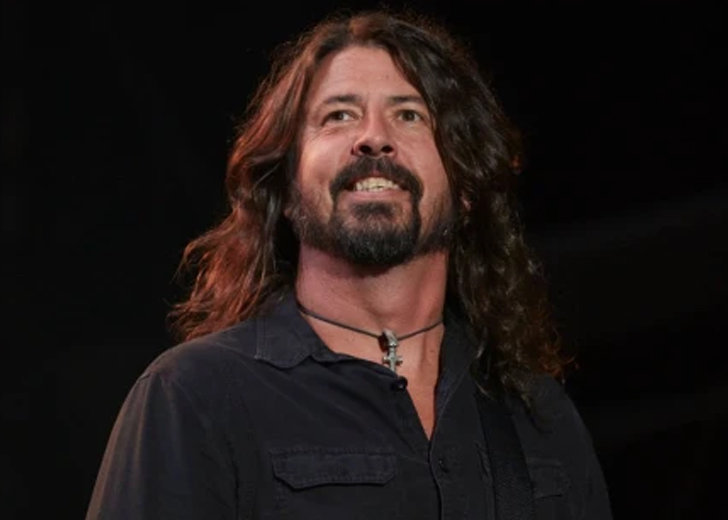 Dave Grohl — the man, the legend—needs no introduction in the world of rock and roll. 
For those asking "is Dave Grohl married?" As of this writing, he has been a married man for close to two decades. He got married back in '03. Admittedly, that's like a lifetime in the world that this guy operates in. 
Grohl and his wife, Jordyn Blum, even share three daughters together. Still, not many people know that Blum is actually Grohl's second wife. 
Who Is Dave Grohl's First Wife?
Prior to his marriage to Blum, Grohl was married to a photographer named Jennifer Youngblood. Unlike the legendary rocker, his first wife is not a public figure. Hence, the information regarding Grohl's first marriage is scant. 
However, he once said that he got married relatively young, at 25 years of age, which puts the wedding with his first wife at around 1994. He also disclosed that his first wife was younger than him. (via Nikki Swift)
That being said, him getting married at such a young age was what ultimately led to the marriage ending in a divorce. In retrospect, he admitted that he was not ready to get married. 
Why Dave Grohl's First Marriage Failed
While getting married at a young age didn't help Grohl's first marriage, his infidelity was what put the final nail in that coffin. The marriage concluded in the '90s but he does not hold a grudge against his first wife. 
On the contrary, he shared that he missed his wife and even paid her compliments during a conversation with Melody Maker. He said, 
I miss her a ton, she's the funniest goddamn weirdo you ever met in your life. Absolutely adorable. It would have been better had we not got married. But you live and you learn.
Long-time fans of Grohl might know that the rocker even released a song as an ode to his first wife. During a live session with Oates Song Fest 7908, he recalled how the song 'Everlong' came together in the memory of his failing marriage. 
While he did not disclose that the song was about Youngblood explicitly, he said that the song came about as he was breaking up with a girl he had been with for a while. The song apparently came from a place of intense emotions. 
"And for whatever reason, the emotion or the feeling I got when I would play this succession of chords sort of touched on whatever emotion that was," he shared. 
Over time, he began writing the lyrics to match the emotions that the tune inspired.
How Dave Grohl Met His Second Wife
That was in the past when he met the woman who would become the new Mrs. Grohl. During an interaction with Elle (via Metro), he admitted that he was not looking his best when he first met Blum. 
"When I met her, I was wearing disgusting shorts and a T-shirt," he told the outlet.
So he did what any man in his position would have done; his words. He got them totally drunk. 
He then went on to give her a piece of paper with, "You're my future ex-wife" written on it. That was that. They started dating.