Dave Franco and Alison Brie to Work Together on 'Somebody I Used to Know'
Dave Franco and Alison Brie are back again with another film.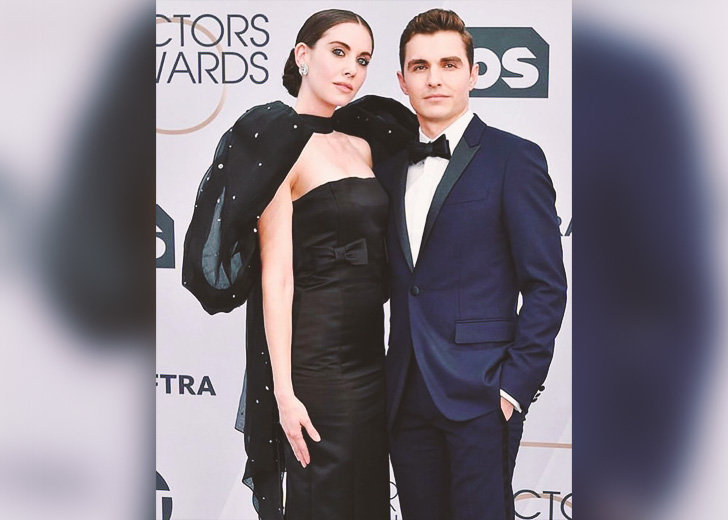 Dave Franco is ready to direct the Amazon Studios romantic comedy Somebody I Used to Know, starring his wife Alison Brie, Jay Ellis, and Kiersey Clemons. Franco and Brie co-wrote the script for the film, which will debut on Prime Video next year.
The movie follows workaholic Ally (Brie), who reunites with an ex-boyfriend Sean (Ellis), on a trip to her hometown. She spends a night reminiscing with Sean, making her question everything about her choices and the person she's become.
To make things more confusing, she meets Cassidy (Clemons), a younger woman who reminds her of the person she used to be. 
It will be produced by Temple Hill Entertainment's Marty Bowen, Wyck Godfrey, and Isaac Klausner, alongside Black Bear's Ben Stillman, Leigh Kittay, and Michael Heimler. Meanwhile, executive producers include Franco, Brie, Laura Quicksilver, Teddy Schwarzman, and Bart Lipton.
In an interview with Deadline, Franco noted that he and his wife loved romantic comedies and were inspired by famous movies from the '80s and '90s. He added that he and Brie were grateful to Amazon Studios for allowing them to bring their project to life. 
Not the First Time Working Together
This is neither the first time Franco and Brie are working together nor Franco's first directorial movie. They have worked together on the horror film The Rental, Franco's sinister directorial debut. 
The horror movie launched at the start of the year and received strong reviews. It was a box office hit topping the weekend box office for two consecutive weeks. 
It starts unassumingly with beautiful shots of the picturesque shoreline and a stunning resort in the woods overlooking the sea. But as viewers enjoy the beauty, the dreary, foreboding music reminds them that all is not as pleasant as it seems.
The movie follows two couples on an ocean-side getaway, but as time passes, they suspect that their seemingly perfect rental house host may be spying on them, and their guess turns outright. The celebratory weekend trip turns into a nightmare from hell. 
In the movie, Brie starred as Michelle, partner of tech entrepreneur Charlie, played by Dan Stevens. 
Dave Franco and Alison Brie's Relationship
As one of Hollywood's more low-key couples, many probably wouldn't know that Franco and Brie are married and have been together for over a decade. The duo kept their relationship a secret and had a very intimate wedding. 
They met in March 2011 at Mardi Gras. Brie revealed on The Tonight Show With Jimmy Fallon in 2020 that a mutual friend had set them up. They ended up having a 48-hour drug-induced physical intimacy. 
Later that year, Franco invited her to Paris, and she said yes. One year into their relationship, Brie knew Franco was the one, and that was when she revealed to Metro that their relationship was getting serious.
In August 2015, the two got engaged, and two years later, they tied the knot. The couple has worked on several films and attended countless red carpets together.