Here's How Darren Barnet's Parents and Their Ethnicity Impacted His Career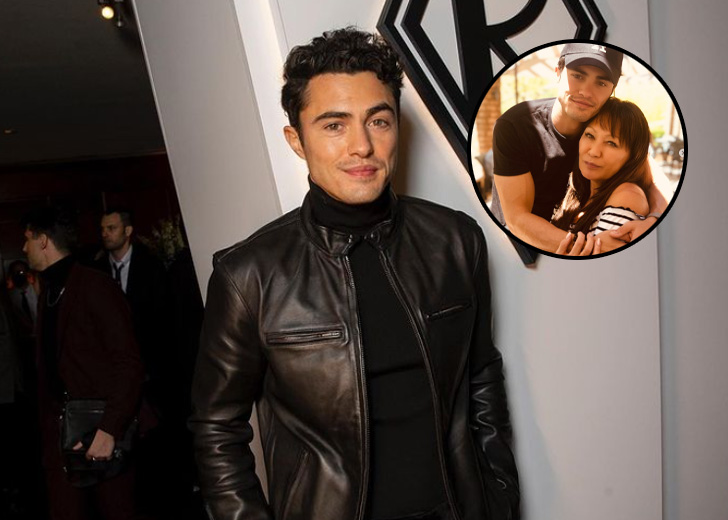 Darren Barnet is most known for his role as Paxton Hall-Yoshida in Never Have I Ever, which catapulted him to stardom.
Barnet, who was born to parents of mixed ethnicity — a German-Cherokee Indian father and a Swedish-Japanese mother — says he is proud to represent an under-represented pocket of people through his acting.
Barnet was initially worried about representing a Japanese-American on screen, as he thought he didn't look Japanese enough. However, that changed when he realized there were other Asian-Americans like him who didn't look like how people believed they should.
Barnet has also admitted that he used to be conscious about his mixed ethnicity, as he thought he didn't fit into any box. But now, he thinks of it as a good thing as it has opened many opportunities for him.
"People assume I'm so many things - part-Hispanic, part-Asian or part Middle-Eastern. But that means I can audition for lots of different roles, so I regard it as almost a superpower," he said.
Darren Barnet's Parents
Throughout the years, Barnet has spoken quite a bit about his parents. When talking to Brief Take in 2020, the actor revealed he felt a connection to his character in Never Have I Ever as Paxton, and he shared a lot in common.
"My mom, in real life, is Japanese, and she always pushed me to the edge and people wouldn't notice that," he said. 
"This kind of character where things came easy to him, Paxton, that is, but there's a lot more going on."
Barnet also shared that his character was initially just supposed to be Paxton Hall. His Japanese ethnicity was brought in later on when the people on set saw him talking to the show's A.D. Yuko Okuda in Japanese.

Darren Barnet's parents with radio and TV personality Dick Clark (Source: Instagram)
Barnet has credited his parents for many other things as well. One thing which he says helped him in his musical pursuit was his dad and granddad being musicians.
"I think it's always been in my blood," he said of his musical ambitions. "My dad was a musical guy, so was my grandfather, and I grew up writing poetry a lot and enjoyed writing poetry that rhymed."
Barnet also noted that he had been writing hip hop from a young age and that it was a natural transition for him because he had always been interested in poetry.
Darren Barnet's Grandfather Was a Jazz Saxophonist
Talking about his interest in gifts in music, Barnet has also shared about his grandfather, Charlie Barnet, who used to be a Jazz Saxophonist.
Barnet revealed he did a deep dive into his family history for his role in Agents of S.H.I.E.L.D. and learned about his grandfather.
"It's the most research I've ever done for a part, and it allowed me to tap some of my lineage. My grandfather, Charlie Barnet, was a big swing musician in the 1930sn and 40s, and I created a Pandora station with his music that I played every day as I got into character."
Barnet also added that he had looked up old films and interviews to get the 1930s New York-slash-mid-Atlantic dialect down.