Find Out How Jalen Ramsey Ended up Being Darnell Mooney's "Son"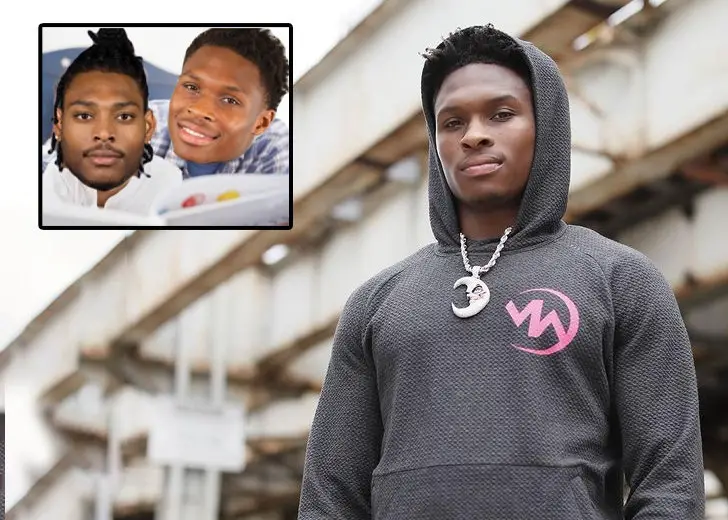 After Los Angeles Rams' 24-1 victory over Chicago bears during an October 2020 game, the internet was abuzz with a strange rumor.
Netizens said that the Rams' cornerback Jalen Ramsey was Bears' wide receiver Darnell Mooney's son. 
Is there a connection between them? It appears they are connected, but not how the internet made it out to be. 
The rumors started when one mischievous person changed Mooney's Wikipedia page and wrote, "Darnell Mooney has a son, Jalen Ramsey." 
The user meant it figuratively, but soon it became viral, and it started circulating all across social media.
People even began wondering if it was true. Here is everything you need to know. 
Darnell Mooney's "Meme Son"
Ramsey is not his son, and the popular term meant Mooney got the better of Ramsey on the field. 
Even though the Bears lost the game, Mooney ran a smooth double-move against Ramsey and sprinted down the field. 
It could have been a 95-yard touchdown, but unfortunately, the pass was incomplete. 
Bears fans were clearly impressed by Mooney's move and did not let it slide.
They took to the internet to mock Ramsey, who has a reputation for being one of the NFL's best cornerbacks. 
As expected, the cornerback didn't take kindly to being trolled by the Bears fans. 

Meme on Twitter about Jalen Ramsey being Darnell Mooney's son (Source: FieldToMooney/Instagram)
He took to Instagram stories and admitted that it was a "great double move" but posted a follow-up message.
"Can't wait til week 1 so all these [expletive] Bears fans can [expletive] about they number 2 wr. It's funny kus they know better too," wrote Ramsey in response to all the trolling. 
Unfortunately, his response only encouraged Bears fans even more, and they ended up sharing a plethora of memes about who Mooney's son is.
Darnell Mooney Lets His Work Do the Talking
Mooney did not respond to Ramsey's comments. 
Even when the reporters asked him about it at the OTAs on June 2021, the wide receiver just smiled and said he would his play do the talking. 
The NFL player had a record-setting rookie year in 2020, catching 61 passes in his first NFL season.
In 2020, Chicago Tribune did a feature on Mooney's NFL journey, which included comments from his coaches. 
Bears wide receivers coach Mike Furrey complimented the rookie saying that he carried himself like a "four-year NFL veteran."
Furrey added Mooney was born with maturity and focus that was honed by a tragedy — the illness and death of his father when he was in high school in Alabama.
"He [his father] wasn't here to see it all, but he's the reason it all started," Mooney said.
Meanwhile, another coach, Matt Nagy, also acknowledged his talents. They were impressed by the player's speed, explosiveness, route running, and tireless work ethic. 
As for his NFL aspirations, Mooney talked about wanting to be one of the best receivers in the league and winning Super Bowls. 
But he added that he also wanted to be remembered for his character. 
"After you leave this earth, what are they saying about you? Are they saying you could have been this — or you were that person?" said the receiver.