Danny Trejo and His Former Wife Spread Autism Awareness for Their Kids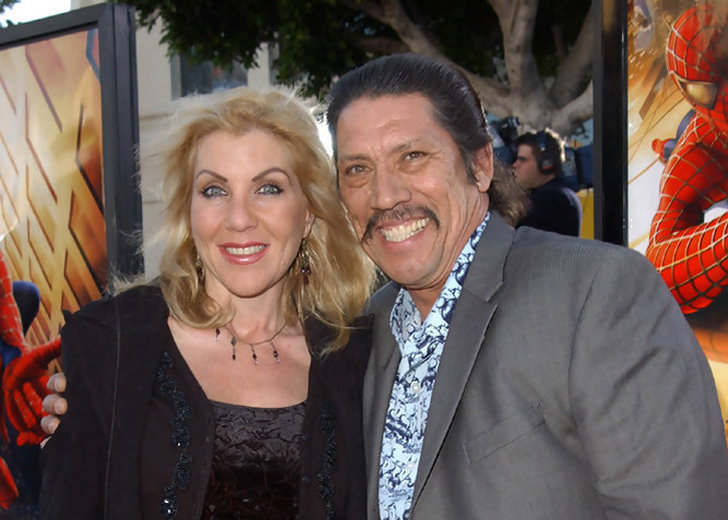 Everyone recognizes Danny Trejo as one of the most prolific actors in Hollywood. Some of his hit movies include Heat, Con Air, From Dusk Till Dawn, Desperado, Machete, and many more. 
Fans might even know he is a successful restaurateur who opened a series of Los Angeles restaurants over the years, including Trejo's Tacos and Trejo's Coffee & Donuts. 
He also dipped his toes in the music industry by starting a record label, Trejo's Music, which released a Chicano soul album for emerging artists. 
His other projects are more personal, with a cookbook and documentary detailing his L.A. roots and Mexican American upbringing. But something many people are not aware of about the actor is his work for autism awareness. 
Bringing awareness to autism is something Trejo and his former wife, Debbie Shreve, seem to be passionate about and have worked hard for.
Danny Trejo and His Former Wife on Their Awareness Work
In January 2017, the actor appeared on The Real Daytime and talked about how he and his former wife were working together to spread awareness about autism.
He revealed they were starting a foundation for autism and detailed his former wife's journey of how they created the foundation. 
According to the actor, Shreve went through law school to get a degree because she had to be a lawyer to deal with the Board of Education if their children had autism or Asperger's
Trejo also had a message from his wife on his phone, which the host Loni Love read out.
I needed a law degree to fight that fight so I went to law school for the sole purpose of protecting children with disabilities and advocate for special education and related school services.

Danny Trejo on The Real Daytime talks about the foundation for autism he and his former wife started. (Source: YouTube)
She added the foundation for autism would focus on protecting underrepresented and low-income children with autism disabilities' educational rights and advocating for services. 
It is unconfirmed if the former couple has started the foundation, but Trejo's autism awareness work includes events such as Autism Awareness Day. He celebrates the special events regularly using the tag "I Light It Up Blue."
Danny Trejo Has Autistic Kids
The main reason Trejo and his former wife are passionate about spreading autism awareness is that their two kids are autistic. 
According to the Sun, the actor has five kids: Gilbert, Danielle, Esmeralda, Danny Boy, and Jose. 
And out of the five children, Trejo shares Gilbert and Danielle with Shreeves, both of whom are reportedly autistic. 
There isn't much information about his kids except for Gilbert, who followed in his father's footsteps to become an actor and director. 
His writing and production works include From A Son and Black Licorice, both of which featured Trejo. 
In 2022, the actor appeared on the masked singer, and after I eliminated him, he spoke to Entertainment Weekly about his time on the show and his autistic kids. 
"I work with autistic kids and raised two of them. I've got one who just applied for colleges around the country. He got accepted to five of them, so we're trying to pick which one he's going to go to. And I'm just so proud of him," said the actor. 
He also expressed his love and appreciation for judge Jenny McCarthy who has an autistic kid and spends a large amount of her time on autism awareness activism.