Are Danny Griffin and Abigail Cowen Dating? Details on Their Relationship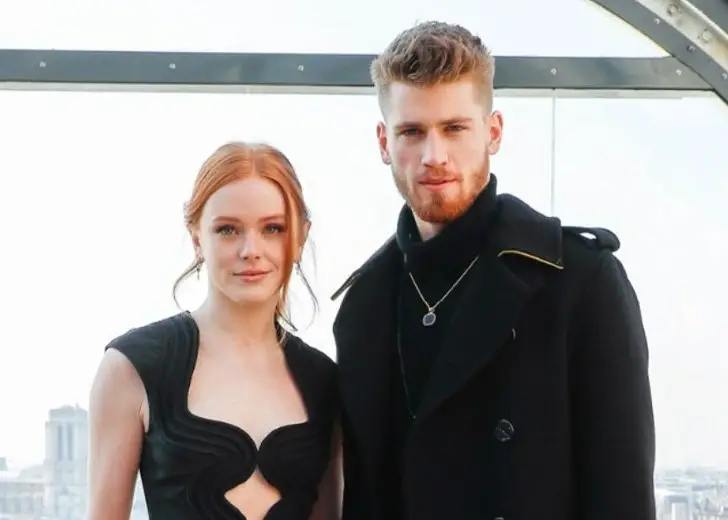 Abigail Cowen became a big name in the movie business after her main role in Fate: The Winx Saga in 2021. The show didn't only influence her stature, though.
Rumors about her dating life, too, started going around after the show came out. Specifically, her dating rumors with her co-star on the show, Danny Griffin, became a big thing on the internet.
After a period of uncertainty on the matter, Cowen and Griffin confirmed they were indeed dating in late 2021. And if her Instagram is anything to go by, they might have started going out a while before anyone got any hints about them.
Abigail Cowen and Danny Griffin's Dating Life
Cowen and Griffin, it would be fair to say, came to know each other through Fate. The show held its casting calls in August 2019, and the first season's filming began in Ireland in September 2019.
Similarly, the second season began filming in July 2021 and ended in October 2021.
These dates are significant because the couple went Instagram official only in October 2021, around the time the second season's filming ended.
On October 2, 2021, the Stranger Things actress posted a cute mirror selfie of the two, confirming their romance from her side. "neat!!" she captioned the picture.
The next day, it was Griffin's turn to do the same. He, too, posted a selfie of them together with the caption, "Signing off" and tagged Cowen's Instagram in the process.
Since then, posts about each other have become a regular feature on both their Instagram accounts.
They've attended a Florida Gators game together, and even got stranded on an island together. Initially, they were requesting everyone to not send help, but later changed their views on that.

Abigail Cowen with her boyfriend, Danny Griffin. (Photo: Danny Griffin/Instagram)
They have also walked a few red carpets together, most notably at the Paris Fashion Week in March 2022.
However, she might have hinted about Griffin being her boyfriend a lot before any of it became public knowledge.
On October 10, 2020, Cowen posted a picture of a mystery man. The man, who looks very similar to Griffin, was masked up in the picture, with his head above the eyebrows not visible.
The date, too, might be of some significance. She posted the picture on October 10, 2020, near the date they went Instagram official a year later.
People in the comment section, too, speculated that the guy might have been her boyfriend. But as nobody could recognize the person, their speculations stopped at that.
Abigail Cowen's Past Dating Experiences
Even though Cowen has never explicitly talked about her dating life with Griffin, she has revealed a few details about her early dating life.
During an interview with Nylon in April 2021, she revealed how she has always hated dates in general.
"I've always just hated dates," she told Nylon. "I've hated the first dates, I should say."
She felt first dates were uncomfortable and that both parties were just involved in a game of impressing the other one. Talking about her worst date, she remembered a date she went to with a guy when she was in high school.
The outing was so awkward and horrible overall that she never talked to the guy again.
In another interview with Coupe De Main, she recalled the time when she dreamed of breaking up with an ex boyfriend and how the break up happened in the exact way she had dreamed.
Maybe her time with Griffin will be different? Only time will tell.