Danny Garcia's Twin Sisters — Everything You Need to Know About the Rising Musical Artists
Danny Garcia's twin sisters are a musical duo collectively known as the SiAngie Twins.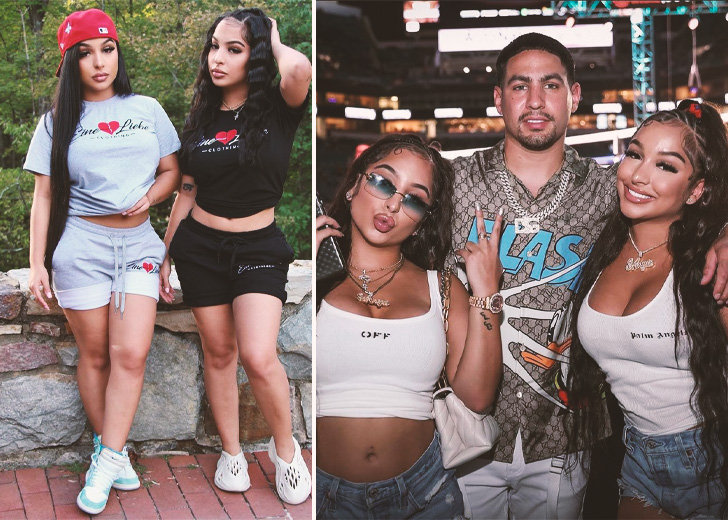 Danny Garcia is a professional boxer who has held multiple world championships in two weight classes. In his professional boxing career consisting of 39 fights, he has an impressive record of 36 wins and just three losses.
Danny is now a hugely popular athlete, and he was even named the 2013 Philadelphia Pro Athlete of the Year by the Philadelphia Sports Writers Association. However, he isn't the only one from his family who has risen to fame.
Danny's two twin sisters — Sianney and Angelise, are influencers and pop/rap duo who are making a name for themselves. Here are some interesting facts about the sisters collectively known as SiAngie Twins.
The Twin Sisters Are Puerto Rican
Danny and his sisters, Sianney and Angelise, are all Puerto Rican. However, they were born in the USA. They grew up and live in Philadelphia.
Huge Social Media Following
The SiAngie Twins have a huge social media following, with over 1.7 million followers on Instagram alone. They also operate a YouTube channel by their collective name, where they have been uploading content since 2011.
Initially, the channel only had the twin sister's covers of songs and their songs. However, they later started sharing more of their lives through the YouTube channel with Q&A videos, storytimes, mukbangs, and makeup tutorials.
Sianney and Angelise have managed to amass over 389,000 subscribers on their channel.
Their Father Is A Cancer Survivor
The sisters' father, Angel Garcia, is a cancer survivor. He was a stage 4 cancer patient back in the late 2000s. He spoke to Behind The Gloves about his battle with cancer, attributing his victory to science and God.
7 years ago, I was stage 4, dying stages. And I'm here seven years later cause I never game up. It was through science and God. That's what saved my life.
Angel is also the trainer for his world champion boxer son, Danny. In fact, Danny started training as a boxer because of his father, who also used to be a boxer. He has been training since the age of 10.
The Twin Sisters Were Homeschooled
In a video titled '10 Facts About the SiAngie Twins' the sisters uploaded onto their YouTube channel back in April 2016, they revealed that both of them had been homeschooled.
They also shared that they were excellent academically, describing themselves as "straight A students."
The twins' mother, Maritza Garcia, took to Instagram in June 2020 to congratulate her daughter Angelise for graduating with honors.
Pop/Rap Duo
The SiAngie Twins are a pop/rap duo who has put out multiple EPs. They appeared on MTV's Sweet Sixteen series in 2017 and put out their songs through their YouTube channel for many years.
The twin sisters released their first EP titled My All back in 2014. They have since released another EP titled Innocent Savages and an album titled Good Girls Gone Bad.