Danny Duncan Airs Evidence in Response to Sunhatkid's Allegations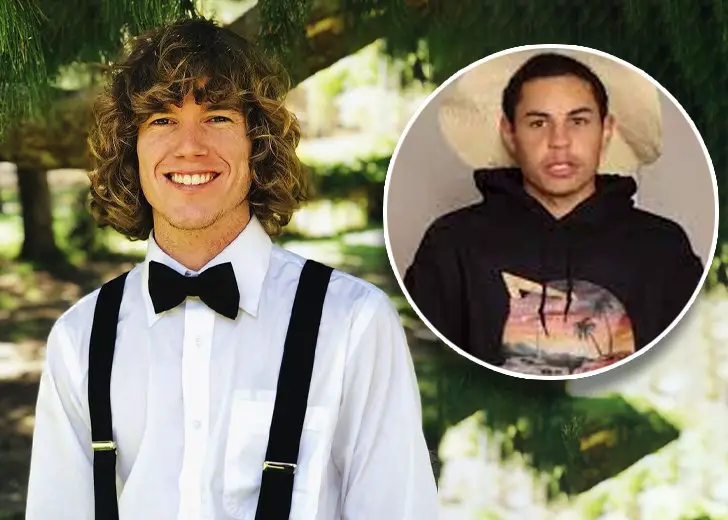 Danny Duncan has been on the receiving end of some flack since Sunhatkid's exposé a few days ago.
Aaron Hall, aka Sunhatkid, alleged that Duncan had directed physical abuse towards him.
Now, Duncan has come out with his response to Hall's allegation video. He revealed some damning evidence against the allegations.
Sunhatkid Exposed — Danny Duncan Fires Back with Evidence
Duncan's video begins with a rewind.
It begins with an audio recording of a meeting he apparently had with Aaron and another person named Alex on July 6, 2021.
In the recording, Duncan said that he did not like when Hall threatened him about taking advantage of him when, according to him, it was never the case.
He made it clear that he did not like being in that situation.
The conversation then turned towards whether they would stop filming one another for videos. Duncan responds by not ruling out collaborations but clarifying that it would not be like in the past.
Hall then asked about his future and what he could do next, as his viewership wasn't that big. He also quipped that he was good at creating drama with others, and that's what he should do.
At this point, Duncan and Alex disagree with Hall, trying to get him to back out of the idea. But Hall stays adamant, saying he would do "whatever it takes" to make it.
Duncan Alleges Sunhatkid Made the Video for Money
Then the timeline jumps to a few months later, meaning recently when Hall released his video about Duncan.
He puts together a bunch of clips from Hall's video, then shows snippets of Hall's YouTube stats.
The stats showed a spike in his subscriber count since the allegation video was released and a couple of other screenshots showing how Hall monetized that video.
With all these, Duncan was possibly trying to imply that Hall did the exposé just for personal gains.
Then the video cut to Duncan and a couple of other people talking about Hall's allegations. "He's trying to cancel me," he said.
Duncan then sat down to react to the video. First, he addressed Hall's claims about his contracts and being forced to unfollow his friends on social media.
He said he did not beg Hall to sign a contract and that he was the one asking for help.
As for forcing him to unfollow people, Duncan clarified his rationale behind saying that — he thought following fewer people on social media looked "cleaner."
Then he doubled down on the previous implications saying, "For Aaron, Instagram is a business, YouTube is a business."
"Him making a 'exposing the truth' video about me is a business," he continued, claiming the video was going to get him views and make him money.
Further, Duncan said Hall had been working on the video for many months and that he knew about it.
Next, he addressed the punching Hall claimed he was on the receiving end. Duncan included a few clips where Hall was seen abusing other group members.
They never actually fought but just messed around as friends, or that's what Duncan claimed.
He also claimed hall almost killed his dog, Dylan, while watching him.
Finally, as to why Hall wasn't in his videos anymore, Duncan said it wasn't because of the accusations and misbehaviors.
It was because, according to him, Hall felt like Duncan was "suge-knighting" him.
And he was gracious enough to include an Urban Dictionary definition of the term, meaning "When an [expletive] steals from, intimidates, beats or copies someone for their own personal gain."
Duncan also allegedly never told Hall to collaborate with other people. Instead, he told him not to collaborate with "lame" people.
Duncan ended the video by talking about how this was an "end of an era" and that he had good memories with Hall. "I literally would have done anything for him. Anything," he said.
The comment section of the video has people taking Duncan's side. Cole Bell, who previously voiced his support for Hall, commented, "Recording that call was a great move. Glad that I saw this video."