Here's How Daniela Ruah and Husband David Paul Olsen Met — Had a Bit of Help from His Brother
Daniela Ruah and Olsen have been married for seven years.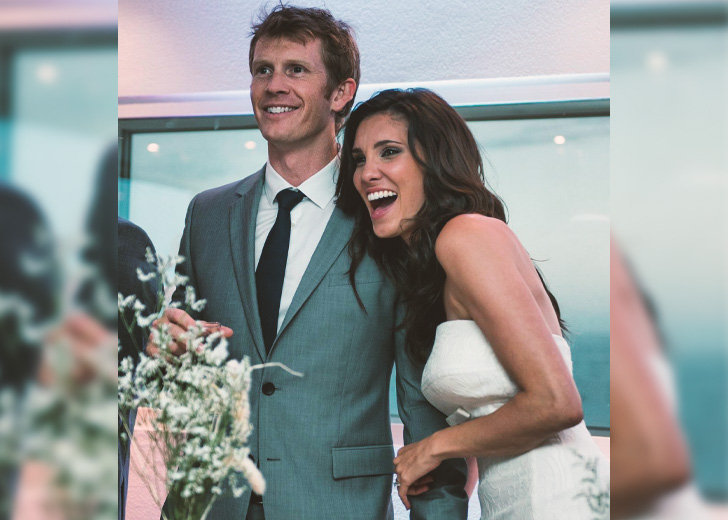 NCIS: Los Angeles actress Daniela Ruah and her husband David Paul Olsen have been in an enduring marriage since tying the knot in 2014. Had it not been for Olsen's brother, Eric Christian, the duo would have probably never married.
Eric played a massive role in their relationship. Here's a rundown on how the lovebirds started dating with details of their married life. 
Daniela Ruah and Husband Met on Set
Ruah and her husband met on the sets of NCIS: Los Angeles back in early 2011. The talented actress portrayed a special agent, Kensi Blye, while Olsen served as a stunt double for his younger brother, Eric. 
Although the couple met professionally, they hadn't connected personally until Eric deliberately introduced them to one another and set them up. 
"He was dating this girl who was awful, and she was dating this guy who was awful. They weren't themselves," Eric stated during the interview for The Queen Latifah Show on March 26, 2014.
He recalled he knew Ruah was an amazing human being, but she wasn't herself in her previous relationship. It was the same for his brother. So the Fired Up! actor started saying nice things about them and spurred a conversation between the duo. 
"Eric kind of tended to invite me to every place he knew his brother would be," Ruah chimed in on the interview. His genuine effort worked miracles, and the pair bonded within a short time.
Thereon, there was no turning back. Ruah and Olsen went on their first date on February 8, 2011.
Inside Daniela Ruah's Interfaith Marriage
Many might not know, but Ruah and Olsen both are from different religious backgrounds.
Though born in Boston, Ruah is Portuguese-Jewish with Russian and Ukrainian descent from her mother's side. Her parents and family live in Portugal. In contrast, the partner Olsen is Christian. 
Their differing religion, thankfully, sparked no issues. Instead, the pair happily welcomed their first child, River Isaac Ruah Olsen, on December 30, 2013. After having the kid, they got engaged and finally tied the knot on June 19, 2014. 
Interestingly, the pair married via an interfaith wedding in Portugal. As required by tradition, Olsen broke the glass, and they exchanged vows under a chuppah, a canopy under which a couple stands during a Jewish wedding ceremony.
"Just lived the best week of my life; I married my best friend," the talented actress exclaimed, announcing her marriage in a tweet dated June 21, 2014. 
Two years later, she and her husband gave birth to their second child, daughter Sierra Esther Ruah Olsen, on September 4, 2016.
Who Is Daniela Ruah Married To?
It's an obvious answer that Ruah is married to Olsen, the older brother of NCIS: Los Angeles star, Eric. 
Olsen, born on January 2, 1976, is a stunt performer, mostly known for NCIS, and Portuguese projects such as Jardins Proibidos, Tu e Eu, and A Espia, to name a few.
He has also performed for numerous short movies, including Pivot, Safe Haven, and Hawaii Five-0.
Before entering the entertainment industry, the 45-year-old had served the U.S. Army as a member of the Navy SEALS.