Daniel Gillies Debuted New Girlfriend Several Months after His Divorce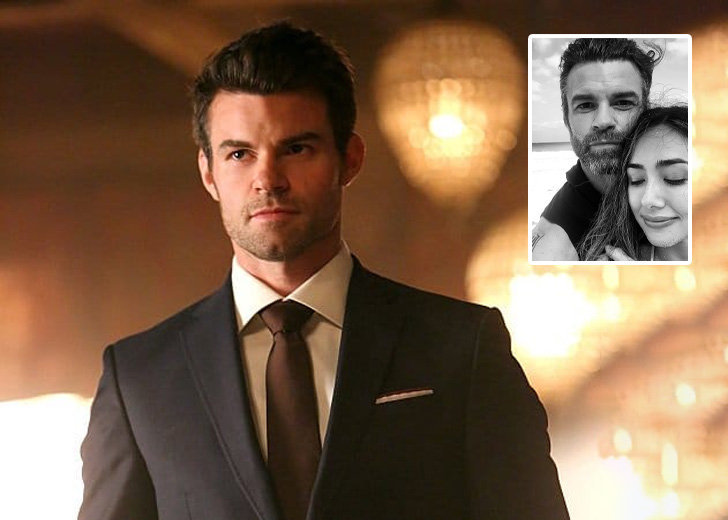 Last February, The Originals star Daniel Gillies went Instagram official with his girlfriend, Julia Misaki. 
The actor took to his Instagram Story and uploaded an adorable picture of the duo at the beach, standing next to each other.
His girlfriend was resting her head on his shoulder. Gillies had not explicitly announced they were dating, but the pink heart drawn over the post confirmed their romance.
According to reports, the actor's girlfriend is a professional cellist, actress, and model.
She grew up in Osaka, Japan, and got her Bachelor of Fine Arts in Acting at Emerson in Massachusetts.

Daniel Gillies and his girlfriend at the beach. (Source: Daniel Gillies/Instagram)
The actress also studied Shakespeare at London's Royal Academy of Dramatic Arts.
Although her credits might not be as long as Gillies', she has made a few acting appearances in the TV series Simmer Down! and Video Game High School.
She also appeared in a 2014 music video for YouTuber WATSKY.
Daniel Gillies' Split with Wife Rachael Leigh Cook
A few months after they went Instagram official, Gillies and his girlfriend gave their followers another glimpse into their life by sharing photos of their chill afternoon on Instagram. 
The duo was color coordinated with Gillies wearing turquoise shorts, and his girlfriend was in a matching turquoise bikini. 
The news of Gillies' new relationship came several months after his divorce from his wife, Rachael Leigh Cook.
Gillies and Cook announced their decision to part ways in June 2019 after 15 years of marriage. 
In a joint statement, the duo shared it wasn't an easy decision, nor did they take it lightly. 
"We love and respect each other as parents, people, and artists and look forward to maintaining the best parts of our relationship for many years to come," the pair wrote in the joint statement via Instagram.
They concluded the post by asking the public for discretion as they dealt with the divorce quietly for the sake of their children. 
The reason for the divorce was not revealed, but Cook did share that their inner circle was not surprised and saw it coming. 
Daniel Gillies and His Kids
She also praised Gillies for his parenting abilities shortly after announcing their breakup. 
"He's hopelessly devoted to them and we're going to get through this together. He's an amazing person and I still consider him my very best friend and we'll make it one way or another," she told Entertainment Tonight in July 2019. 
The couple filed for joint custody of their kids, Charlotte and Theodore. Speaking to Us Weekly, Gillies' former partner revealed the moment they broke the news to their kids.
She said that they didn't fully understand the gravity of the situation, but they knew it was not great news. 
Their kids ended up crying for a second and hugged each other. 
"They still get upset about it occasionally, but we've shown them we all still have a great family dynamic in place," said the Psych alum. 
She added that they got upset occasionally, but the former couple instilled a proper family dynamic to ensure that they did not feel overwhelmed by the change. 
Gillies and Cook also bribed them with bunk beds, and since then, they have accepted the situation.