Daniel Dae Kim and His Wife Mia Kim Have Been Married for 27-Years
Daniel Day Kim and his wife of 27 years have two sons together.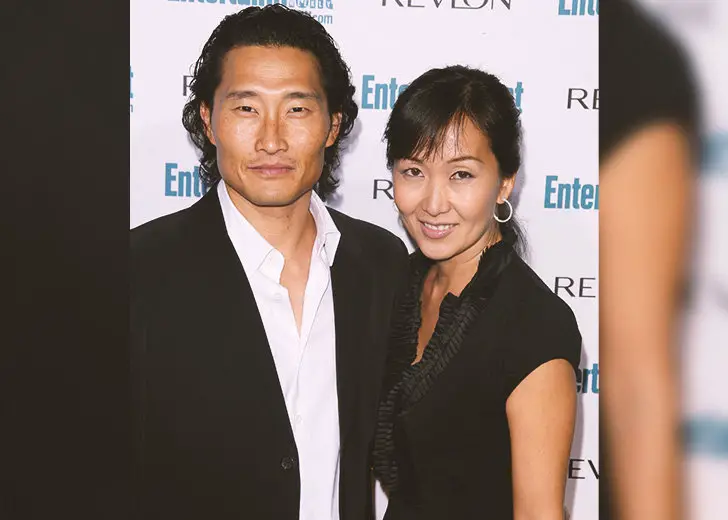 Daniel Day Kim is best known for his roles on Hawaii Five-0 and Lost. Throughout his career, he has been pushing for diversity in Hollywood as well as spoken out against discrimination.
In fact, Kim decided to be a part of Hawaii Five-0 for his sons. During an interview with Vulture, the actor shared that he starred in Hawaii Five-0 because he didn't want his sons to feel alienated growing up as he did.
At that time, one of my sons was in elementary school, one was about to enter high school, and I really wanted them to grow up with a continuity of experience. I also appreciated what Hawaii had to offer toan Asian American family. I grew up in a steel town, and I felt very much like the Other for most of my upbringing.
In the same interview, Kim also clarified that his family was his priority. Here's a look at the actor's family.
Daniel Dae Kim Has Been Married To Wife For 27 Years
Kim has been married to his wife, Mia Haeyoung Rhee, for 27 years. The two tied the knot on June 12, 1993, and have welcomed two children together.
Kim and his wife gave birth to their first son, Zander Kim, in July 1996. He is currently an editorial assistant at Black Dog & Leventhal, a publisher of illustrated books for readers of all ages.
Zander graduated from Brown University and he was also the co-creator and staff writer at Ex-Bullpen, a baseball blog, until 2018.
Kim and his wife also have another son, Jackson Kim, who was born in January 2002. Jackson is currently attending New York University and is a model signed with Wilhelmina Models.
Why Daniel Dae Kim Left 'Hawaii Five-0'
Kim left Hawaii Five-0 after seven seasons in 2017. The reason for him leaving the show, which was one of his major works, was being unable to gain pay parity with fellow original cast members Alex O'Loughlin and Scott Caan.
Kim wasn't the only one trying to renegotiate a pay parity among the cast members. Grace Park, who played the role of Kono Kalakaua in the series, also sought equal pay. Ultimately, both of them left the show at the end of season 7 after their requests weren't fulfilled.
In the aforementioned interview with Vulture, Kim had gotten candid about his time in Hawaii Five-0. He described the difference between his pay and that of Alex and Caan to be "significant."
Kim also shared that he had taken a huge pay cut.
One thing that has never been properly reported is the amount of pay cut I took to do 'Hawaii Five-0' from 'Lost.' It was drastic, and it was never made up.
The actor further added that the goal at the negotiating table was to make all the castmates into the ensemble he had thought they were when he got into the show. He also asked for his pay to be raised back to where it was when he was starring in Lost.