Inside Alex O'Loughlin and Wife Malia Jones' Private Family Life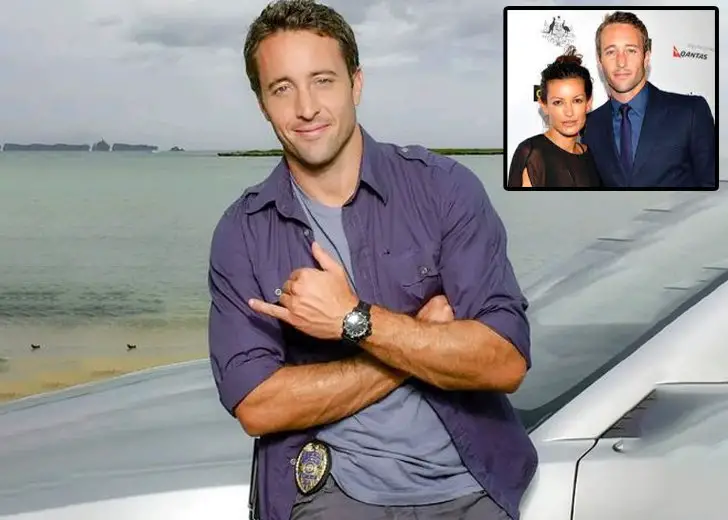 Alex O'Loughlin, who played Lieutenant Commander Steve McGarrett on CBS's remake of the TV series Hawaii Five-0, is happily married to his longtime wife, Malia Jones.
He tied the knot with his model/surfer partner in Hawaii in April 2014. At the time, the two were already parents to 18-month-old son Lion.
Here's a detailed look at O'Loughlin's personal life, especially together with his wife.
Alex O'Loughlin and Wife Malia Jones' Wedding
O'Loughlin and Jones, who first stepped out together back in January 2012, had an intimate wedding ceremony on the islands.
Hawaii was a natural choice for the couple for their wedding, as it was where the actor shot the CBS hit series and where the two reside together.

Alex O'Loughlin and his wife Malia Jones at an event. (Photo: Instagram)
However, not much was immediately known about their big day. Even today, the privacy around their wedding remains the same.
That said, the actor's rep confirmed the couple had wed while speaking with multiple outlets.
Alex O'Loughlin and Malia Jones Welcomed Their Son before Marriage
O'Loughlin and Jones welcomed their first child together — son Lion — in October 2012.
Six months after the bay's arrival, the actor shared the first pictures of their son during an episode of The Ellen DeGeneres Show.
"He's the best," the actor said of his little bundle of joy. Later, when a picture of his son wearing bunny ears was shown on a giant screen, O'Loughlin explained, "That's Easter. He was representing!"
DeGeneres later presented the actor with a lion-inspired wetsuit for his youngest child.
"He doesn't have to surf in it," she joked. "He can just wear it."
Alex O'Loughlin Had Multiple Failed Relationships Before
Before his relationship and marriage to his present wife, O'Loughlin was involved in multiple romantic relationships.
In the initial days of his career, he was together with his girlfriend, whose identity is kept under wraps even today.
His then-girlfriend even gave birth to the actor's first child, Saxon, in July 1997.
However, the actor's relationship with his first baby mother didn't go the distance.
But he soon found love in actress and singer Holly Valance. The two reportedly began dating in 2005.
OMG I had no idea Alex O'Loughlin & Holly Valance used to date! They're both Australian, but small world... :) — WITH FREEDOM COMES RESPONSIBILITY (@heidos777) August 19, 2011
The relationship went on for four years, as they eventually separated in February 2009. The breakup was not explained or addressed much by the pair.
In addition, he has also been linked to Australian glamour model Jodhi Meares and fellow Australian actress Amber Clayton in the past.
On the other hand, O'Loughlin's present wife, Jones, has a son from her previous marriage, too.
Private Family Life
According to online reports, the actor and his spouse, Jones, are presently living together with their three kids — a son they welcomed together and one child each from their previous relationships.
The family of five, thus, spends most of their time together at their Hawaii home.
Most of them also prefer to stay away from the spotlight, due to which their lifestyles and present happenings are unknown. More so, the actor does not have an Instagram a