How Did Dan Fogler Undergo 100 Pounds Weight Loss? His Secrets to Shedding Weight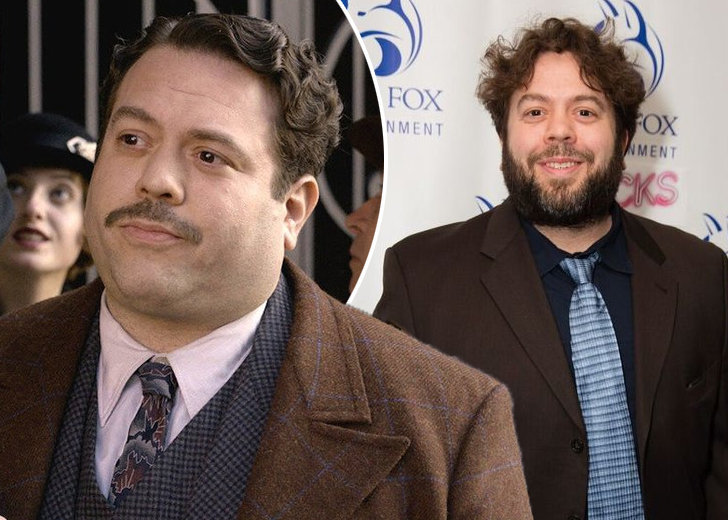 Dan Fogler weighed 270 lbs when he played the role of Jacob Kowalski, the no-maj baker in Fantastic Beasts and Where to Find Them in 2016.
He retained the much loved role in Fantastic Beasts: The Crimes of Grindelwald, which came out in 2018.
During both movies and much of his career as a comedian, Fogler has had his larger frame.
However, towards the end of 2019, fans started getting worried about him after his character, Marvin Goldberg, appeared as a much skinnier guy in an episode of The Goldbergs.
Many were shocked by his drastic weight loss and took to Twitter to express their surprise.
One wrote: "I feel like Dan Fogler's Head is on another person's body. It almost looks like a digital computer effect, it's wild. #TheGoldbergs"
Fogler made an Instagram post where he answered his fans' questions about his weight loss.
He explained that he had changed his diet after realizing his body was no longer the same way it used to be when he was young.
Hello, this is a wake up call for all my concerned fans who have oh so subtly voiced their concerns about my health and weight loss recently. When I turned 40, this formally fat guy's metabolism slowed the **** down so I couldn't digest all the greezy fried cheesy sugary deliciousness as quickly as I could in my youth.
Dan Fogler's Weight Loss
Fogler revealed he had lost weight up to 160 pounds. The drastic change had prompted many to ask him about his health, but he said it was the "healthiest I've ever been in my life."
The actor also shared what he had done to achieve his weight loss. He started intermittent fasting and stopped eating processed food.
Since he previously relied heavily on processed food for sustenance, just eliminating food like soda, bread, and especially pizza helped him lose 60 pounds.
Fogler had put on some weight because of quarantine once again, but he's still a lot leaner than his old days. 
As for the reason he felt like he needed to undergo a weight loss transformation, Fogler revealed it was for his daughters Edi and Angel.
"I have two little girls that I want to see grow into strong women and I wanted to be there for them and set a good example."
How Will Dan Fogler's Weight Loss Be Explained in 'Fantastic Beasts 3'?
Because of Fogler's extreme weight loss, he looks very different from Jacob Kowalski, whose chubby figure has been engraved in our minds. And though it's not clear how his transformation will be handled in the much anticipated Fantastic Beasts: The Secrets of Dumbledore, he has spoken about some of his thoughts on the matter.
Fogler shared Kowalski's weight loss could be explained by the way his character and Queenie got separated. Another idea which he entertained was Queenie putting a spell on him that made him fit.
Fantastic Beasts 3 is scheduled for release on April 8, 2022, in the UK.