Does 'Snowfall' Star Damson Idris Have a Wife? About the Actor's Dating Life
Damson Idris wants 6 kids and is planning to do something about it.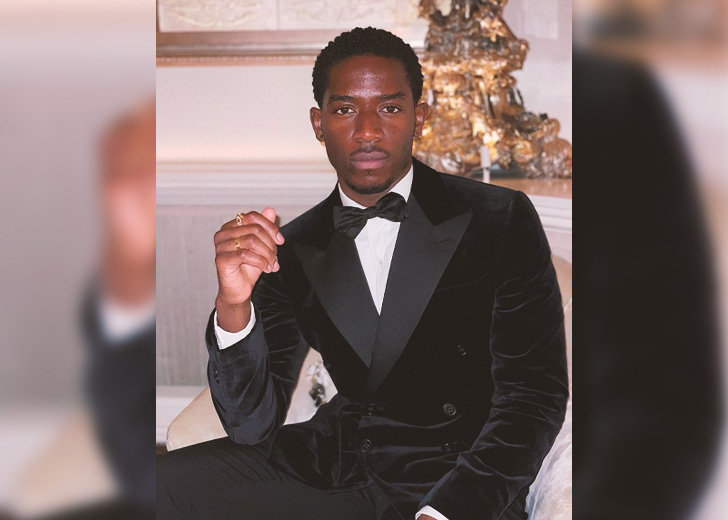 There is nothing new about British actors breaking out in Hollywood, and one such actor that recently captivated American fans is Damson Idris. He became an overnight sensation when he landed the leading role in FX's smashing crime drama Snowfall. 
He stars as Franklin Saint, a teenage weed dealer who gradually becomes a drug kingpin thanks to the cocaine epidemic that hit South Central L.A. in the 1980s. Idris seamlessly lodged himself in U.S. prime-time television and proved to fans and critics that he had the talent. 
The role eventually led him to achieve critical acclaim, making him a household name and giving him more opportunities. He has filmed an episode of Black Mirror, titled 'Smithereens,' and appeared opposite Anthony Mackie in the Netflix sci-fi action film Outside the Wire. 
As his popularity rises, fans have taken an interest in his love life. So naturally, they want to know if he is single or not or whether he is gay. Read on to find out about his dating life. 
Damson Idris's Dating Rumors
Last year, Idris was linked to Love Island star Montana Brown when they were spotted soaking up the sun and enjoying a glorious day at the beach in Cannes in the south of France. Brown showed off her enviable figure in a navy bikini, a sunhat, and sunglasses. 
Meanwhile, Idris donned a pair of black swim shorts and showed off his toned physique as they frolicked in the water. The two appeared comfortable and seemed to enjoy their holiday. However, the pair never confirmed or denied the rumors. 
But a few days ago, Brown cleared the air when she uploaded a photo on Instagram with a mysterious man. In the caption, Brown wrote, "my rogue love" in Spanish, confirming that she was dating someone else and all the rumors about her and Idris are untrue. 
In a recent interview with The Guardian, Idris discussed his newfound fame and his role in Snowfall. The outlet also mentioned that he was single, and the actor then joked he was unlucky for being single and shared that he might need to find someone soon since he wanted six kids. 
Does Damson Idris Have a Wife?
The interview clarified everything about the actor's status. Idris is single, and he does not have a wife either, although he doesn't shy away from joking about it.
On March 10, Idris appeared on Joy Taylor's podcast to talk about acting and the importance of choosing roles in stories that make an impact. But before the duo delved into a conversation, the host Taylor jokingly called him her husband. 
You don't know this, Damson, but we are actually married. I refer to you only as my husband, and we have tea together often. 
This prompted loud laughter from Idris, and at the end of their conversation, as they were saying goodbye, he jokingly said, "see you soon wife."