Anthony Mackie's Net Worth Takes Flight Following MCU Stint as The Falcon
The Falcon actor's net worth has soared following MCU sojourn.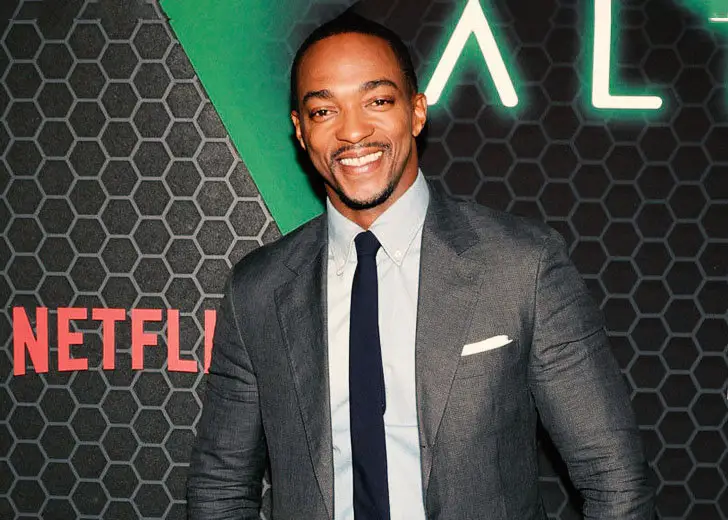 If you are new to the Marvel Cinematic Universe (MCU), you probably didn't know that Anthony Mackie made his series debut in 2014 as Sam Wilson, aka The Falcon in Captain America: The Winter Soldier. 
From there, he continued to star alongside Chris Evans in 2016's third installment of the franchise, Captain America: Civil War.  
The actor then branched off and starred in other Marvel crossover films within the franchise like Avengers: Age of Ultron, Avengers: Infinity War, and Avengers: Endgame, along with a cameo in Ant-Man.
Seven years and half a dozen appearances later, Mackie finally takes center stage in his Disney+ spinoff series, The Falcon and the Winter Soldier, co-starring Sebastian Stan as the Winter Soldier. 
Now that Mackie has his show, naturally, fans are wondering how much he's banked from Marvel from his time playing Sam Wilson/The Falcon — here's everything we know about Anthony Mackie's net worth.
Anthony Mackie's Net Worth
Mackies didn't just do features in the MCU. At the end of his second appearance as Falcon in Avengers: Age of Ultron, he was a fully fledged Avenger. According to rumors, the actor made $100,000 from that movie itself.
To date, Mackie has starred in six MCU movies, and although the exact details of his earnings are publicly unavailable, according to Celebrity Net Worth, Mackie is worth an impressive $8 million, which is twice as much as what he was worth back in 2018. 
His Earnings outside of Marvel
Apart from playing The Falcon in the MCU, Mackie also starred as the leading man in season 2 of Netflix's science fiction series, Altered Carbon. 
In 2018, Variety revealed the salaries of some top-paid TV actors, and according to the publication, Anthony Mackie made approximately $475,000 per episode for Altered Carbon.
With eight episodes in the season, Mackie garnered a hefty sum of $3.8 million from his stint on the show. 
Mackie's Box-Office Haul
The actor has starred in several critically acclaimed movies like 8 Mile and Million Dollar Baby. Both movies grossed over $100 million in box-office collections. 
In 2009, he also starred in the Academy Award-winning film, The Hurt Locker, which amassed several accolades and grossed over $50 million at the worldwide box-office.