Daequan and Hamlinz Stage Dramatic Comeback After Going Missing
The legendary streamer duo made their comeback after going missing for almost 2 years!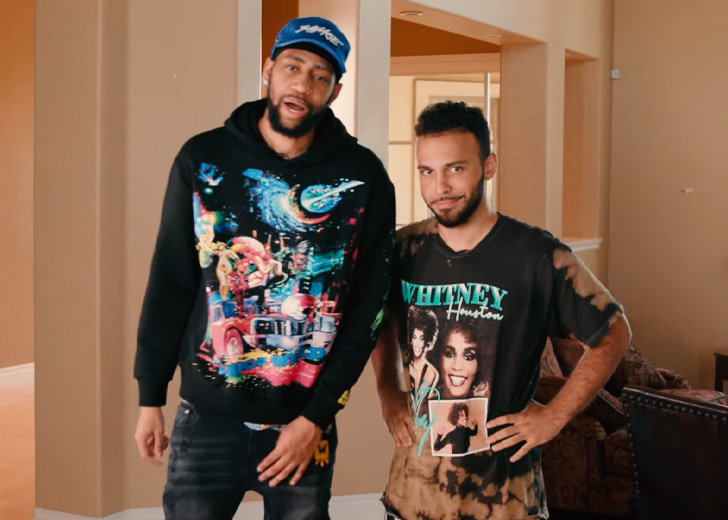 Before they went on hiatus, Daequan and Hamlinz were two of the most recognized names in Fortnite streaming on the internet. Their disappearance from all social media platforms since 2019 has had millions of fans desperately waiting for their comeback. 
After a viral marketing campaign and hidden clues on their social media, both the streamers have returned to the internet after the release of their 'Official Return Video' on NRG Thoom House's YouTube channel on August 27.
Daequan and Hamlinz' Viral Cryptic Tweets on Twitter
Two days before their official return, the biggest clue the pair gave away were these cryptic Twitter posts posted at the same time. These tweets led to a wave of excited responses from their followers on the internet and suspicion of a comeback. 
The hype had their followers on the edge of their seats, making their comeback one of the most-anticipated in streaming history.
'Find the Streamers' Campaign
After going missing from all social media platforms in 2019, Daequan and Hamlinz's fans were still expecting their comeback this year. 
The duo surprised everyone with the 'Find the Streamers' marketing campaign that began in early August this year with the launch of a YouTube channel called 'Find the Streamers' (now NRG Thoom House). 
In addition, multiple posters popped up in Los Angeles alongside a viral billboard in Las Vegas titled 'Have you seen these streamers?' featuring a photo of Daequan and Hamlinz. 
Following the incident, a mysterious stream showed the billboard with Daequan and Hamlinz foreshadowing their return, culminating in the news that the duo has joined NRG.
NRG finally confirmed that the duo had joined the NRGfam and that their comeback would premiere the next day on their YouTube channel.
Official Return of the Streamers
Fans finally saw their dreams come true when the NRG Thoom House channel posted a 33-minute-long house tour featuring Daequan and Hamlinz showing around their '7M Content House.' 
As the title of the video suggests, their house is valued at around $7 million and is the new place from where the boys will stream in the upcoming days. 
In their recent video, they even introduced 7 of their housemates and announced that they're back to the gaming world and stronger. Apart from gaming streams, they opened up about their new podcast that would go live soon through their YouTube channel. 
They also mentioned that their goal is to create entertainment that no one has ever seen before, to keep people on the edge of their seats, and to bring viewers happiness. 
Hamlinz took his first break from social media in 2018 when he posted a tweet about his health issues, keeping him from streaming Fortnite and staying active on social media.
In 2019, Daequan issued a statement on TwitLonger explaining that a family tragedy and mental health concerns had forced him to take a hiatus from streaming. 
Hamlinz and Daequan were amongst the brightest Fortnite players before they disappeared in 2019. Apart from their excellent gameplay, their charismatic behavior has attracted the attention of many on the platform.
With their brand new YouTube channel, and multiple announcements about their future posts, fans are desperately waiting for videos and live streams from the duo soon.