Da Brat Drags Fiancee Jesseca 'Judy' Dupart for Scandalizing Engagement Proposal
Jesseca Dupart reveals the things that happened when she proposed to Da Brat.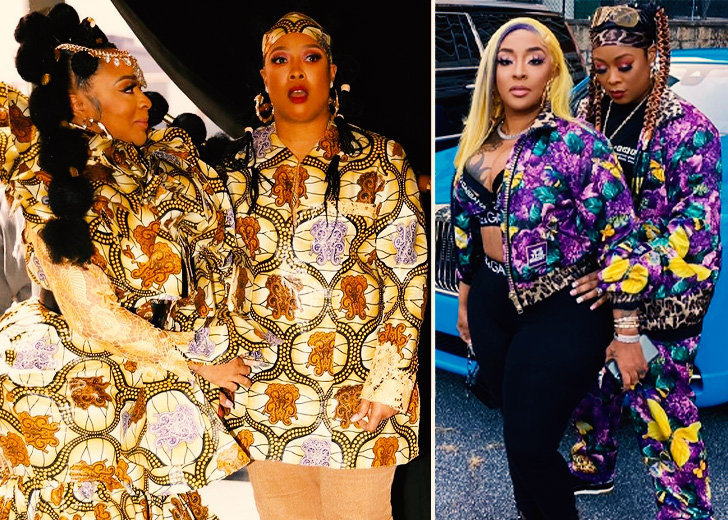 Jesseca Dupart, also known as BB Judy, opened up about her proposal to girlfriend Da Brat, before the proposal aired on their WeTV series, Brat Loves Judy. 
On 26th August, a new episode featuring their engagement aired, but before fans got to see it, Dupart took to social media and teased fans about what they could expect in the coming episode. In a series of Instagram posts, she opened up about how things went down.  
She revealed that Brat (real name Shawntae Harris) kept silent after being proposed to. 
In one post, Dupart noted that even though they were wearing the rings, the day did not go as planned. She added that "SHAWNTAE HARRIS even responded to [her] THAT DAY with cameras rolling." Shortly after, Brat asked her to take the posts down in the comments.
However, Dupart still has the Instagram posts and tweets on her profile, even at the time of this writing. 
The Actual Proposal Episode
After the episode aired, Dupart uploaded clips from the proposal to her Instagram. 
Dupart proposed to Brat with three different rings. Each had its own specific meaning and Brat was supposed to choose from them. However, instead of answering, Brat stayed silent and looked visibly shocked. 
After the episode aired, Dupart went on Instagram Live, with Brat eventually joining her, to discuss her reaction to the proposal and overall event. She shared she felt like a queen and totally zoned out from being overwhelmed and shocked. 
I couldn't breathe, was about to ask anybody in the room for an aspirin–had it not been COVID. It was a lot for me. Like, one surprise is a lot for me… It was like 50 different surprises.
She continued saying her friends and family, including her sister, mother, auntie, and many people she had not seen in a long time, left her speechless. And to make matters even more shocking, Dupart took the rings out, and that's when she lost it. 
She added it had been the most incredible moment of her life. She noted that stuff like that didn't even happen in movies, and she wanted to go back in time and re-live.
Da Brat On Coming Out
Brat has always kept her love life away from the prying eyes of the media. She was linked to Love & Hip Hop Atlanta star Kirk Frost and NBA athlete Allen Iverson. But when Dupart and Brat were spotted holding hands in public several times, people speculated they were an item. 
They did not comment on the status of their relationship until they went public at the ESSENCE Festival in 2019. They not only held hands, but also kissed one another.
Although Brat had come out as a member of the LGBTQ community in the 90s, she admitted how she was never comfortable with her identity until she met Dupart. 
Brat shared she had kept her love life private because she was afraid of the stigma of being a lesbian in the 90s and early '00s. She was also concerned that the negativity might affect her significant other. 
The happy couple is now engaged, and fans are excitedly waiting for them to get married.