Who Is Cristo Fernández's Girlfriend?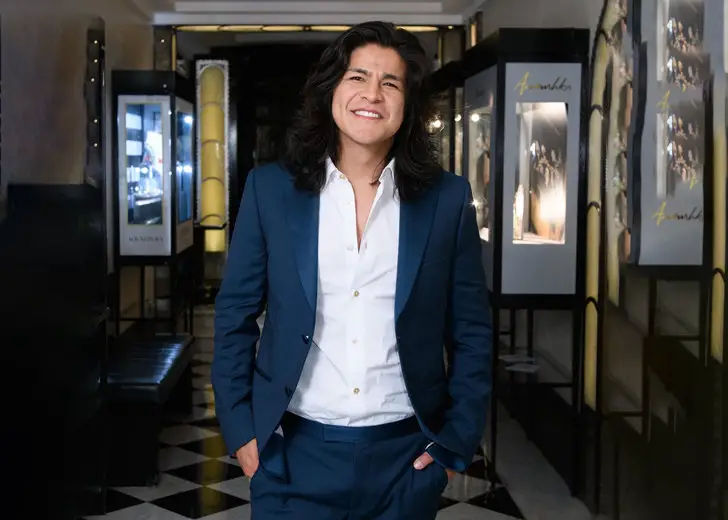 Cristo Fernández is a Mexican actor and former professional soccer player. However, most people will probably recognize him better as Dani Rojas in the hit Apple TV+ comedy series Ted Lasso.
At 15, the actor was drafted into Guadalajara's Estudiantes Tecos Club, a professional soccer team. But a devastating knee injury ended his professional soccer career.
However, his parents encouraged him to pursue a second career, and he fell in love with acting while he was a student at the university. And this is also where he found the love of his life, his girlfriend, Kelsie McDonald.
Here is what we know about his girlfriend.
Cristo Fernández's Girlfriend is an Australian Actor
According to their alum, University of Surrey, Kelsie McDonald graduated with an MA in acting in 2017.

Cristo Fernández and his girlfriend, Kelsie McDonald, at the premiere of American Underdog. (Source: Instagram)
In the graduate interview, she mentioned that she was a long way from home to study, but it was an adventure she was looking forward to. She said that the real experience started after graduating, though.
Adjusting to the "real world" was more difficult than anticipated. Her path to acting auditions didn't take the turn she had hoped for, either. 
So, she and a few friends from uni started making their art, realizing they needed to build a reputation before getting a foot in the door.
The Encompass Theater Collective was formed after taking their devised theater project, Lovers Anonymous, to the London Fringe. Since then, they have brought new devised theater pieces across the UK and Europe.
In addition, she also began working with a fellow graduate student on a film project for his budding production company, Espectro MX Films.
She was encouraged not only to act but also to write, produce, and design productions while working for this company. 
Even though she initially felt unqualified, she soon realized that these production roles came naturally.
This was because she had previously dabbled in other aspects of production in college, and she found that she enjoyed telling stories in ways other than acting.
She landed the role of Production Designer on a UK feature film after working on six short films with Espectro MX as both an actor and in production.
This film allowed her to work on a larger-scale project with a team of real professionals, and it has since opened up several doors for her in the industry. 

Cristo Fernández and his girlfriend, Kelsie McDonald, posing for a picture. (Source: Instagram)
She was filming an amazing feature film in Guadalajara, Mexico, at that moment, where she had the honor of playing the lead female role.
So, in a roundabout way, she ended up in her dream acting role and working in many different countries around the world by saying yes to many opportunities within film and theater that were not just acting.
Even though it's still early days, she's grateful for the incredible journey her life has taken since she first met him.
How Cristo Fernández and Kelsie McDonald Met
That guy who started the aspiring Espectro MX Films? Yes, that was Fernández himself. After graduating from Surrey, he began working on the production company, and he made a few short films in the process.
In 2018, they won the Premios Latino Awards Marbella, Spain, for Best Direction and Best Film. He is also currently in pre-production for their first feature film. 
No Translation Required is his first as a producer, actor, and co-writer and features his talented acting classmates, including McDonald, of course.