Cree Summer's Children Are the Real Stars of Her Life and Social Media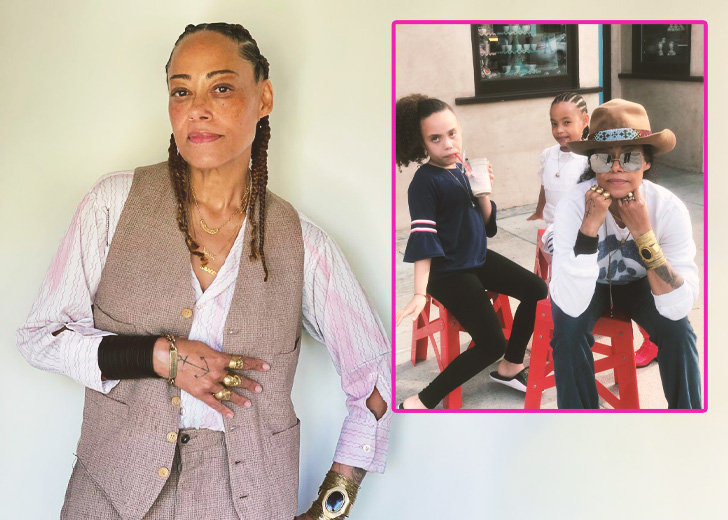 American voice actress Cree Summer is 52-years-old and has a family of four. She is married to her husband, Angelo Pullen, and is a mother to her two daughters.
As per Black Past, her elder daughter is named Brave Littlewing and she was born in 2011, while her younger daughter, Hero Peregrine, was born in 2013.
A peek into her official Instagram account showcases how the actress publicly celebrates her bond with her children.
Cree Summer's Children are a Regular Fixture on Her Instagram
Summer posted a video on her Instagram to mark National Daughter Day on September 25, 2021. In the video clip, both of her daughters could be seen acting playfully.
And in the caption, the actress "thanked the creator," and called her daughters to be "my savages." Similarly, in the last sentence, Summer called herself to be "the luckiest mama there is," as she gets to love her daughters.
A month prior, Summer posted a picture of her children and called them "super savages." In the photo, the girls could be seen wearing customized supergirl outfits.
In an April 2021 video, Summer's older daughter, Brave, could be seen singing 'All you need is love,' while Hero danced to her sister's soulful singing. And on October 25, 2020, her younger daughter, Hero, was seen, in a post, wearing a hat, a dark blue dress, and round-framed eyeglasses.
On July 1, 2020, Summer marked Canada Day by posting a photograph of herself with her two children. In the image, the actress's daughters, Brave and Hero, could be seen sitting on their mother's lap wearing matching white shirts with the flag of Canada printed on them.
In the same photo, the voice actress was seen rocking a grey hat and round-framed sunglasses. 
And lastly, way back in September 2019, Summer made a picture of her and her daughters public on her Instagram account.
Cree Summer's Affection-Filled Birthday Posts 
Earlier this year, the affectionate mother took to Instagram to wish her daughters on their respective birthdays. In March, Summer wished her elder daughter, Brave, on her tenth birthday by posting a picture of her daughter, accompanied by a lengthy caption.
In the text, Summer dedicated an affection-filled poem to Brave and, in the concluding sentence, wrote how she thanked the "creator every day," for making Brave her daughter.
Similarly, in January, the actress put out a picture of her youngest daughter, Hero, and dedicated a touching text on her eighth birthday.