For 'WandaVision' Voice Actress Grey DeLisle, 2021 Could Be a Big Year — Know All Her Works in Progress
2021 is going to gigantic for Voice actress and singer Grey DeLisle. She has an album and several voice-over projects on her plate.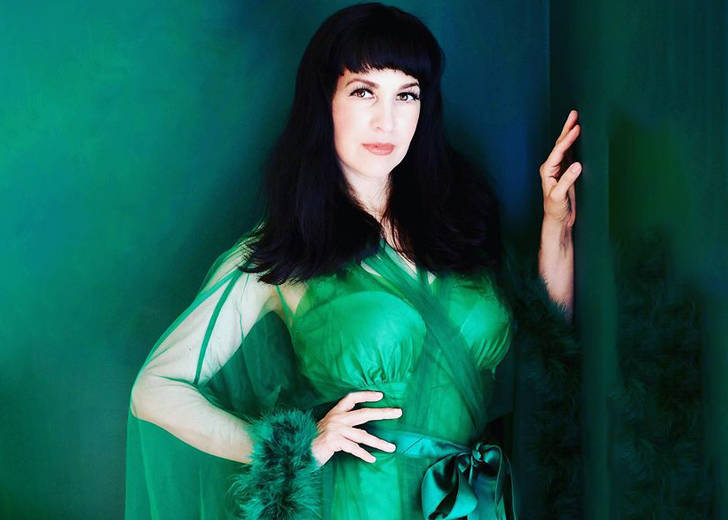 Grey Delisle, who has lent her voice to the Scooby-Doo franchise and Wandavision, has promising projects in her kitty bag for 2021. Delisle has a new album, Willie We Have Missed You, and other cartoon roles she is looking forward to this year. 
In a recent interview with Pop Off, the voice-over artist unveiled some facts and backstories about her new album. According to her, the album was supposed to comprise older unreleased songs. But, as time progressed, she decided to add some new originals. 
It was initially supposed to be mostly older unreleased material, but I've been writing like crazy so we might add a few new originals. I finally got to do my own renditions of Murry Hammond's "Valentine" and Marvin Etzioni's "You Are The Light," and I'm so excited to share my take on those beloved tunes.
Additionally, Delisle also announced to her fans the good news of joining the MCU series WandaVision cast via Twitter on January 1, 2021. The actor wasn't explicit about the details of what role she was going to portray. 
Talking about her other work-in-progress projects, Delisle has joined The Simpsons cast. On Feb 22, 2021, she took Twitter to unveil her excitement about being a part of the show's crew. 
Furthermore, the voice actress also has roles in the new series Invincible. She will also be continuing her famous role of Daphne in several Scooby-Doo projects. 
The voice-over actress slash singer also hinted that she might release more than a singular album in 2021. 
 I recently joined the cast of The Simpsons and I have some incredible roles in the new Invincible series with JK Simmons and John Hamm…still doing Daphne on various Scooby Doo projects. I've written 8 new songs in the past week so there will surely be more than one new record released in 2021!
It looks like the actress has a lot on her plate, and she is ready to take on the world in 2021.