Faceless Streamer Corpse Husband's Fake Face Reveal Goes Viral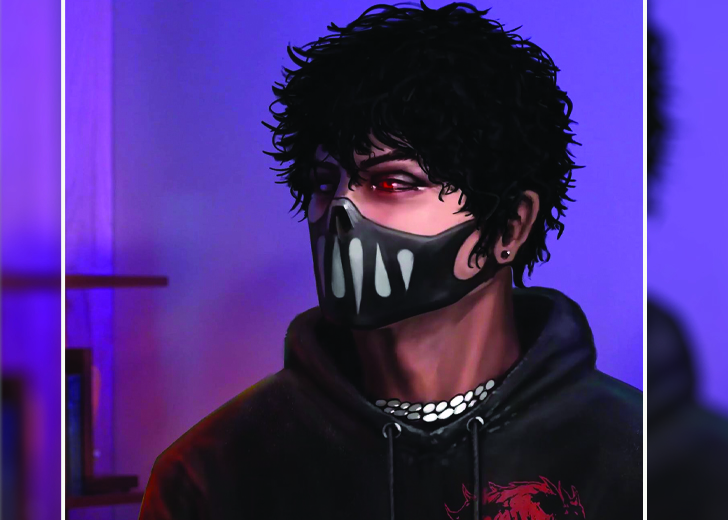 Corpse Husband started his YouTube career by streaming Among Us with other social media personalities in 2015. 
He became famous for narrating horror stories, most of which came from Reddit boards, and making music on the side
But even after seven years on the internet, he has maintained his anonymity, and no one knows what he looks like.
As a faceless streamer, he represents himself via several anime-inspired avatars that mostly have their face covered. The creator often expresses his hesitation to reveal his identity to the world, leading to even more intrigue amongst fans. 
As a result, his fan base continues to grow, but that is not the only reason he is famous. 
The streamer has an extremely deep voice because of his condition GERD, which he has talked about before. 
Fans have conjured up an image of a handsome Greek god based on what they have heard, even though they have never seen him before. 
Corpse Husband's Fake Face Reveal Goes Viral
And when news of the streamer's face reveal went viral on TikTok, fans went crazy. 
On April 9, 2022, the faceless creator shared a TikTok snippet of his latest song, 'Poltergeist.'
Towards the end, there are multiple seconds with an extended shot of a slim figure crouching with their hand over half their facial features as wings come into focus out of the shadow.
Many fans thought it was the creator's image, but he did not confirm this even though fans went wild over the supposed reveal.
Unfortunately, in the comments section, some fans noted it was not an authentic image, and just like that, the issue was put to rest. 
But fans did not stop trying to find out what he looked like, and in July 2022, another reveal went viral on Twitter but not for positive reasons. 
Corpse Husband's Personal Information Leaked Online
It is unconfirmed how the photo came about, but an image of a presumably 16-year-old boy surfaced online claiming to be the streamer. 
Unfortunately, people criticized the streamer for not being as attractive as they thought he would be. 
Twitter was filled with memes and demeaning comments directed towards what was supposedly Corpse Husband's face.
However, the creator's fans came to his defense and retorted against the spiteful comments. 

The photo of Corpse Husband's face reveal that went viral. (Source: Twitter)
They noted Corpse Husband never claimed to be attractive and blamed the trolls for conjuring up an image of something he could not have been with no evidence. 
"The reaction y'all gave to Corpse Husband's fake appearance leak just ruined all of our chances ever to get a reveal. He's said he doesn't think he'll live up to your expectations, and when it doesn't, you laugh at the face? Way to prove him right," tweeted a fan.
And to make matters worse, someone leaked all of Corpse Husband's personal information online, from his real name to his address. 
But there is no confirmation if the leaked information is accurate. The streamer has said nothing about the entire fiasco. 
He recently streamed with Valkyrae, Pokimane, and others to check out Among Us' new update.