How Corey Stoll and His Wife Balance Marriage, Parenthood and Career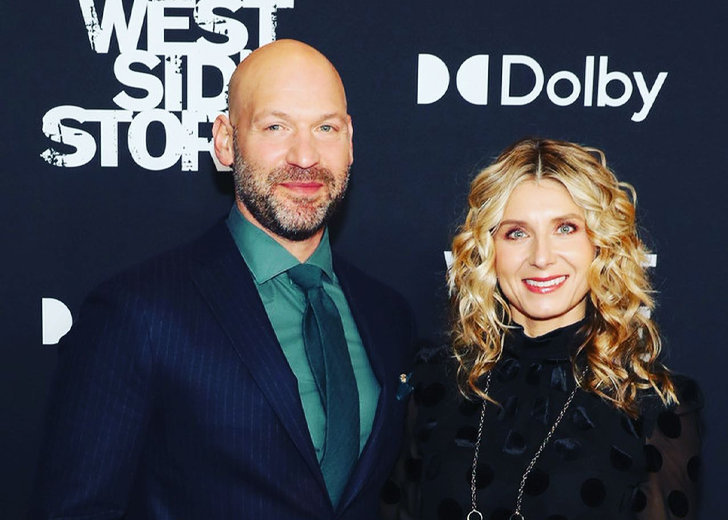 Corey Stoll and his wife, Nadia Bowers, have similar careers. They're both actors of great abilities, even though it's only Stoll we hear of in the media.
They are collaborators not just in life, but in their careers as well. The parents of one have worked together on stage and on TV alongside one another.
Working in projects like stage productions of Macbeth is no easy feat considering the intensity of the main characters they have portrayed, and that takes a toll on them. However, they do not take their work home for the most part, and time at home is for parenting their son.
Take No Drama to Stage, Take No Work Home
In October 2019, Stoll and Bowers were cast as Macbeth and Lady Macbeth in a string of plays to be directed by John Doyle. Being cast opposite one another in such intense spousal roles presented a new challenge to them as a married couple.
The Ant-Man actor was cast first because he had worked with Doyle before. But for Bowers to be selected as Lady Macbeth took a meeting with Doyle himself.
The director wanted another reassurance. He wanted their marriage to have no effect on their work on stage. 

Corey Stoll with his wife, Nadia Bowers, in 2018. (Photo: Facebook)
"He just wanted to make sure that we weren't going to have pillow talk about it," Stoll recalled while talking to Vulture in 2019. "We weren't going to bring a lot of drama to this."
Once they started working together, only their second time doing so, it was easy. They attributed it to having had the same acting education and being married and understanding each other.
They also speculated that Doyle cast them against each other because of the intimacy they had. They could bring a level of chemistry that two actors new to working and being with each other would take a while to develop.
Stoll and Bowers enjoyed acting alongside one another in Macbeth. Still, they were more careful with each other's feelings than their characters were.
Another thing they were careful about was to not take the work home and let it affect their family life with their kid. They only did a few line readings at home and nothing too intense.
Further, they consulted each other regarding their careers because they had responsibilities toward their son. Stoll and Bowers knew they couldn't bail on their responsibilities just because they were tired after a day's work.
Corey Stoll's Family Life with Wife and Kid
Stoll and Bowers met at an alumni event at NYU in 2008. He graduated from NYU's Tisch School of the Arts in 2003. She, too, graduated from there, although it's unknown when.
They started dating, and he always felt he was married to his then girlfriend. He didn't even understand the purpose of marriage.
The pair wanted to have a family before they got married. So, they tried having a child but with no success for a year or so. This struggle changed them both.
"This was our first real challenge — emotionally and in terms of being adults and making decisions together," he told Elle in August 2015. It made them realize that their love and relationship deserved attention and "commemorating and declaring in front of everybody we love."
Stoll got engaged to his wife in October 2014 and got married on June 21, 2015. By the time they were married, they were expecting their first kid.
Their son was born in early November 2015. He started going to school in 2018 — Bowers and Stoll proudly posted about his first day of school on September 19, 2018.