What Happened To CopperCab? Viral 'Gingers Do Have Souls' Creator Banned From Youtube
Will Michael Kittrell aka CopperCab get their channel back?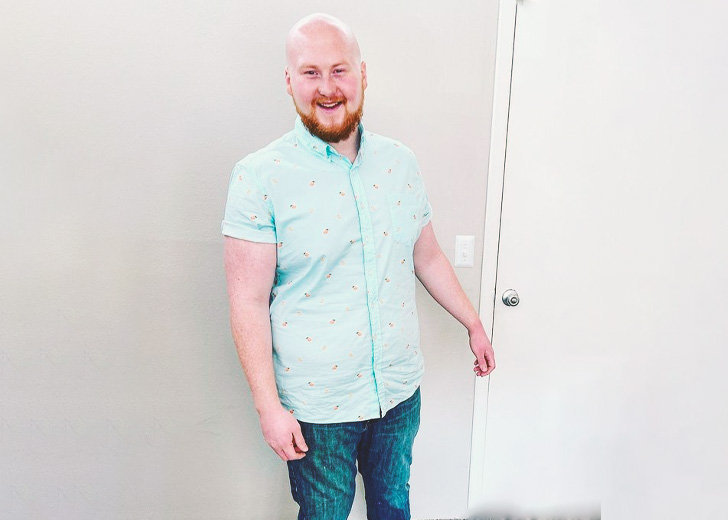 Michael Kittrell, better known as CopperCab, is the titular protagonist of the channel of the same name. They got famous in 2010 after uploading their first video, 'GINGERS DO HAVE SOULS!!'
They like expressing their thoughts and feelings on their YouTube channel. As a result, they have amassed a massive number of fans as well as bullies. 
They often claimed they didn't care what viewers think and would continue to produce videos whenever and however they wanted. But, unfortunately, Kittrell's YouTube channel, CopperCab, was deleted by the platform unexpectedly, and the YouTuber is now in shambles.
What Happened To CopperCab?
Kittrell was addressed as a troll when they first uploaded videos on CopperCab, but they amassed over 300K subscribers on the channel over time. As a result, they developed a thriving career on the internet through YouTube.
Sadly, all this went down the drain when YouTube placed a ban on their channel. On August 29, 2021, Kittrell uploaded a video on Twitter announcing that their account has been terminated. 
In the emotional video, they begged their fans and YouTube to help them get their channel back. They explained that their account was banned suddenly, and YouTube had not explained the reason. 
The video gained many likes and retweets and was widely circulated on Twitter. Kittrell uploaded another video and thanked their fans and followers for helping them raise awareness.
They clarified they had been on YouTube for 11 years because they wanted to make people laugh and happy. But now, they feel like "a piece has been cut out" of them. 
Following their first post's success, YouTube examined their appeal and responded to Kittrell via Twitter. The platform stated CopperCab was banned due to "repeated or severe violations" of their Community Guidelines on Hate Speech.
As a result, YouTube decided to keep the channel suspended. Kittrell replied they had no idea what caused the breach and would take down whatever was to blame from CopperCab.
After Kittrell's response, YouTube said that they were manually investigating CopperCab's suspension. However, the platform has not yet decided whether to restore the account since the process takes time. 
11 Years of CopperCab
For 11 years, Kittrell had been making videos for the platform, and they have had many controversies in the past decade. However, their funny and charming personality has created a fanbase. 
On February 8, 2021, Kittrell took to Instagram to announce that they were their major inspiration. They reminisced about their past struggles growing up in the suburbs of Georgia and said that they were proud of who they were. 
It took Kittrell almost a decade to become a famous YouTuber personality, but that did not mean they could take a break. On the contrary, they were constantly working hard on "perfecting their craft" and remaining "on top of the game."
They penned they were passionate about what they do and grateful for everything. The strong-willed YouTuber said they never got exhausted and would continue working no matter how hard it got. 
Kittrell had big dreams regarding YouTube and making videos, but unfortunately, we may never see them again because of the suspension of CopperCab.