Cooper Kupp Pens Endearing Message for His Wife Anna Marie Kupp — Says He Will Never Fall Into the Trap of a Typical Marriage
Kupp has nothing but love and appreciation for his life partner.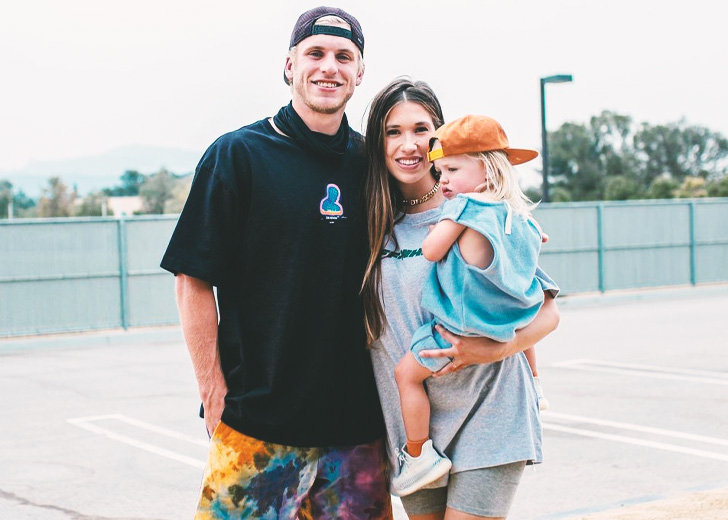 Cooper Kupp knows a thing or a two about keeping the spark alive in a marriage. On February 18, 2021, the football wide receiver held back no emotions while pouring out his heart for his beloved wife of six years, Anna Marie Kupp, on his eponymous blog.
"What's understood doesn't need to be said...maybe that's why I feel compelled to put this together," he poetically began his lengthy love-filled write-up. Then Kupp highlighted the fact of how spouses take their mutual understanding for granted. 
Right after that, the athlete expressed he understood his wife's love for him, even when she couldn't verbalize or demonstrate the affection.
Sharing the tidbits of their marriage, Kupp mentioned how Anna would wake up in the morning and get busy with her daily chores. The Washington native also shared she would pass by him without sharing a kiss or a smile and chase their kids around. 
Kupp remarked he wasn't offended by such liveliness. As per his accounts, the 28-year-old knew that her love for him hadn't changed. It was just the priorities that had shifted and the pressing matters that came with it. 
The NFL player stressed he would not fall into the trap of typical marriage. "I'm going to pursue my wife each day and fight for our marriage in every moment," he added. About halfway through the message, Kupp started praising his wife. 
"Anna, you deserve the world," he alluded before reiterating she would sacrifice herself for her family and friends.
Kupp mentioned it was his privilege to support her and love her to the best of his ability. He heralded himself as lucky to be able to make her understand the adoration he had for her.
"All your boys cherish you," he penned at the end of the message, appreciating every sacrifice she made for their family.
Interestingly, the father-of-two posted the message the same day on his Instagram as well. And in the comment section, his wife clarified that their feeling was mutual. "I'm so glad we get to daily pursue each other baby," Anna wrote before referring to Kupp as "my world."
Inside Cooper Kupp's Family with Wife Anna Marie
Kupp's dream-like union with Anna began during their teenage years.
The pair went to the same high school and attended the same class. After completing the sophomore year, the duo made no delay in tying the knot. They married on June 20, 2015. 
Three years after the wedding, the lovebirds welcomed their first son, Cooper Jamison, in August 2018. The family bliss multiplied when they gave birth to their second child, a son named Cypress Stellar Kupp, on January 17, 2021. 
"We are filled beyond anything we could ever imagine," the Los Angeles Rams player wrote in an Instagram post, announcing the birth of their baby boy.
Since then, the footballer and his spouse have frequently posted their family pictures on their socials. Without question, the Kupp family is family goals.