Inside Connie Britton's Love Life after Divorce from First Husband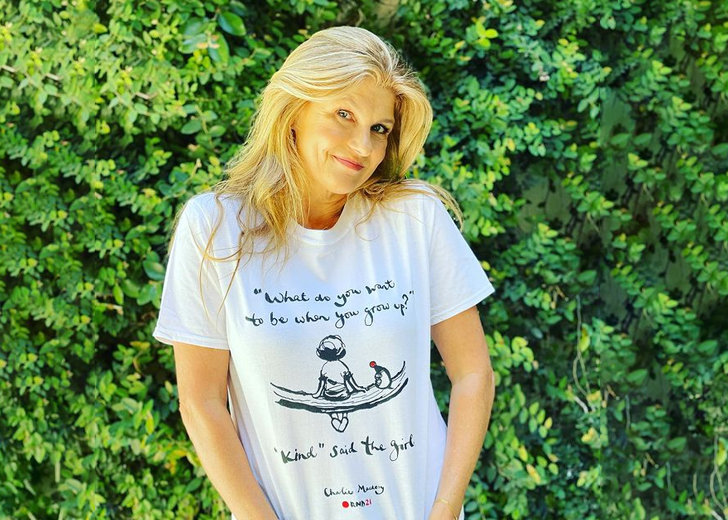 Connie Britton was in her early 20s when she tied the knot for the first time.
She had fallen head over heels in love with John Britton, an investment banker. The pair had met while attending Dartmouth College in New Hampshire, United States. 
After a brief dating relationship, the lovebirds married in 1991.
Their marriage, however, couldn't weather the test of time. As a result, they divorced in 1995, four years after they took their wedding vows. 
Talking about divorce, it was hard and admittedly so. "I was about 29 when my husband and I split up," Britton told Redbook magazine in 2009.
In contrast, she clarified that she and her ex-husband fared better than most estranged couples despite all the hardships. She added they were young and had no kids, which made the separation easier. 
In the same interview, Britton recounted how young she was when she had her husband. She shared that she had grown up and changed a lot since then. 
Since her split with her ex-husband, Britton has kept her love life fairly private.
She uses social media but keeps her personal information close to her heart. However, that doesn't mean she has had no new relationships.
Britton's Relationship after Split with Ex-Husband
Britton gave love a second chance after she entered her 40s. She started dating fellow actor Jason Mantzoukas around 2009. 
The 54-year-old confirmed her relationship in the above-mentioned interview with Redbook. 
The interviewer asked Britton the best thing that had happened to her since she turned 40.
The famed actress replied it was her relationship with Mantzoukas. 
Heralding him a great man in her life, Britton disclosed, "he's a comedy writer." She also remarked that their relationship was "awesome," reiterating it happened after she turned 40. 
However, the 9-1-1 star declined to mention anything more about their budding rapport. 
That being said, she shared her piece of mind about marriage. When asked if she saw herself getting married in the future, she said, "I do."
Britton explained she spent her 30s exploring how she wanted a marriage to be.
She gushed about how often people took the idea from romantic views or their parents and opined it might not be the most excellent way. 
She then asserted that she was optimistic about getting married again and having kids with her husband. 
Although Britton sang praises of her relationship and had even hinted about her possible marriage, she shortly parted ways with Mantzoukas. 
Having said that, she fulfilled her dreams of being a mother by adopting her son Eyob from Ethiopia in November 2011. She adopted her child when he was nine months old. 
Who Is Connie Britton Dating Now?
In mid-2021, Britton was recognized flaunting PDAs with producer and writer David E. Windsor. 
The duo had first sparked dating rumors when they were spotted together in a trendy Sushi Park restaurant in West Hollywood in September 2021.
A month later, they apparently confirmed the rumors. They were spotted holding hands and sharing a passionate smooch. 
Although the sighting clarified they were dating, it is not sure if they are still together. Britton has shared no updates on her personal life.