Colson Whitehead's Family Life with Wife and Children — Writes When Kids Are off to School
Colson Whitehead shares his love for literature with his wife.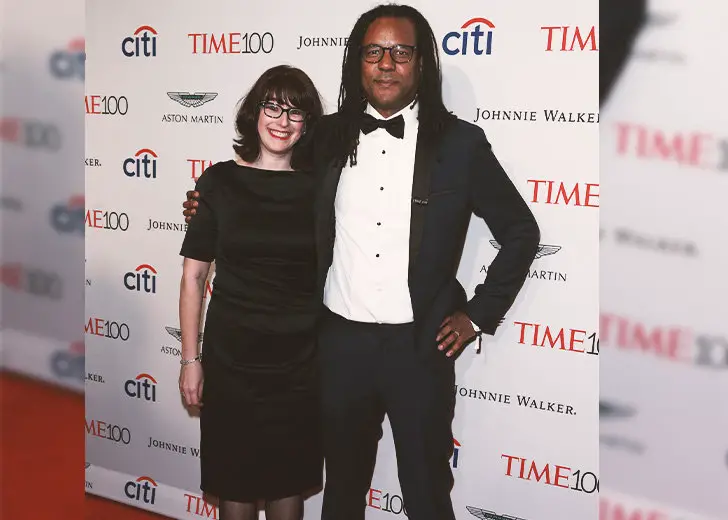 Colson Whitehead is an American novelist and a two-time winner of the Pulitzer Prize for The Underground Railroad (2016) and The Nickel Boys (2021).
Whitehead has established himself as an important figure in American literature because of the disquieting storylines or the unforgettable characters he crafts and the way he talks about race and racism through his works. 
His first successful novel, The Intuitionist, followed an African-American elevator inspector scapegoated by her white colleagues. His next book, John Henry Days, told the story of the legend of a steel-driving man, which the writer called "the first black superhero I knew." 
Whitehead's legacy goes beyond his novels. His reviews, essays, and fiction have appeared in several prominent publications, such as the New York Times, The New Yorker, New York Magazine, and Harper's Magazine.
On Colson Whitehead's Early Life
Colson Whitehead was born in New York City on November 6, 1969, and attended Trinity School in Manhattan, New York. He attended Harvard University, where he studied English and Comparative Literature and graduated with a Bachelor of Arts degree. He also took classes in theatre and African-American studies. 
On Colson Whitehead's Path Towards Literature
After he graduated from the prestigious university, Whitehead worked as a critic at The Village Voice. During his time as a critic, he wrote an unpublished novel about a Gary Colemanesque child star, which he called The Return of the Spook.
Writing sparked an interest in Whitehead towards crafting stories. In fact, his first successful novel, The Intuitionist (1999), is an antithesis to his first book. 
The writer's works have left a socio-cultural impact on people. As a result, Whitehead has been invited to teach in several universities like Columbia University, Princeton University, Brooklyn College, the University of Houston in Texas, Wesleyan University, and Vassar College, to name a few. 
Colson Whitehead Shares His Love for Literature with His Wife
Yes! The writer, 52, is living the life of a married man for more than a decade now. He is married to the love of his life, Julie Barer, with whom he shares a house and a love of literature.
Barer is a literary agent and a partner at the Book Group, which she co-founded in 2015. The Book Group is a popular literary agency that represents a wide range of eminent authors, including critically acclaimed and bestselling novelists, writers of children's literature, historians, food writers, memoirists, and journalists.
According to the official website of her agency, she was a bookseller at Shakespeare & Company in New York before she became an agent.
The writer's wife is focused primarily on fiction, and her clients have appeared in The New Yorker, The New York Times, Best American Short Stories, Atlantic Monthly, Tin House, Granta, and various other renowned publications. 
Barer's contribution has led many of her clients to receive many awards and honors, including grants from The National Endowment of the Arts, the Guggenheim Foundation, the National Book Award Finalist medal, the Barnes & Noble Discover Award, and the Orange Prize, to name a few. 
Barer is an ambitious woman, and so is her husband. During his talk with the Guardian, the writer mentioned how his son kept him busy and occupied during quarantine. He also spoke about wanting to provide his undivided attention to his family and writing whenever his kids are away.
The duo shares a son named Beckett, who is 8 years old as of 2021. The Whitehead family currently resides in their second house located in East Hampton, Long Island.
Colson Whitehead Shares a Daughter with His First Wife
Less is known about the writer's relationship with his first wife. But what we do know is that Whitehead exchanged vows with his first wife, Natasha Stovall, in 2000. The couple gave birth to a baby girl, Madeline Whitehead, and moved to San Francisco.
However, after Whitehead started writing for a poker series for his next venture, the marriage began to fall apart, and they divorced legally in the mid-2000s.