Everything We Know about Colin O'Donoghue's Wife Helen O'Donoghue
Who is Helen O'Donoghue? Get to know the wife of actor Colin O'Donoghue.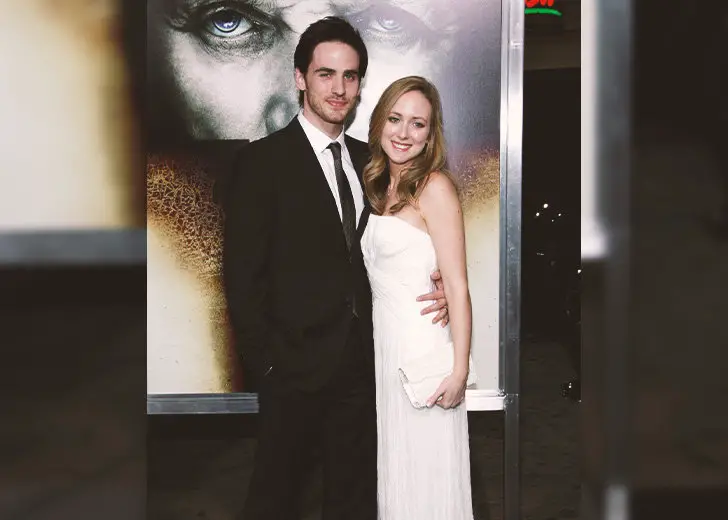 Irish actor Colin O'Donoghue was born on January 26, 1981. He is best known for his work on the TV show Once Upon a Time.
His portrayal of the famous fictional character Captain Killian "Hook" Jones, or simply Captain Hook, a character drawn from the Peter Pan universe, is greatly adored by fans.
The Ireland native has won awards like the People's Choice Awards and Teen Choice Awards for his work in the acclaimed TV series. For the latter, Colin has been nominated five times in a row between 2014 to 2017. He eventually went home with the award in 2016. 
Apart from movies and TV shows, Colin also has an active career doing theater work, mostly in his home country. Presently, he is married to Helen O'Donoghue. This article will attempt to explore details about the lesser-known wife of the aspiring actor.   
Who Is Colin O'Donoghue's Wife Helen? 
Unlike her husband, Helen comes from a teaching background. However, just like her husband, she is of Irish origin. As per Bustle's report, Helen was a teacher in 2014. However, it is difficult to say if she's still in the teaching job due to a lack of credible online information.  
Helen and Colin are childhood sweethearts who met at 18 and later turned their love affair into a household. They walked down the aisle in 2009. Helen is credited for her ability to inspire her husband to make excellent career choices. 
Early in his career, the actor was once given an eight-minute acting part in the historical fiction TV series, The Tudors. His work in the show impressed a lot of people.
As a result, Colin was invited over to LA to sign with a Hollywood agency just a few weeks before his wedding with Helen in Ireland. It was she who inspired the actor to move over to California and take a chance.
"If you don't take this opportunity, you're mad. You should go over and just see," Colin recalled while speaking to Independent.
During the interview, the actor reflected on how his parents, including his brother and lovely wife, support him whenever he is out of work.
In such situations, Helen inspires her husband by telling him that their family "believes in you and we're there to support you [with love] and help you through."
Helen was seen accompanying her husband to the premiere of the 2011 horror movie The Rite. She is also known to be present with the actor in award shows. 
About Colin O'Donoghue Kids
Colin and his wife Helen have two kids, a son, and a daughter. His son Evan was born on August 5, 2013, while his daughter was welcomed on May 14, 2017. 
The actor announced the birth of his kids via his official Twitter account. However, something interesting has come out of this.
While the Irish actor revealed his son's name in the announcement tweet, he kept his daughter's name a secret while revealing her birth. Out of curiosity, one Twitter user raised the question, "what's her name?."
Unfortunately, the secretive family has maintained silence over the details of their daughter, including her name. Additionally, nothing is publicly known about the whereabouts of their kids.