Cody Orlove Accuses His Ex Girlfriend Zoe LaVerne of Harassment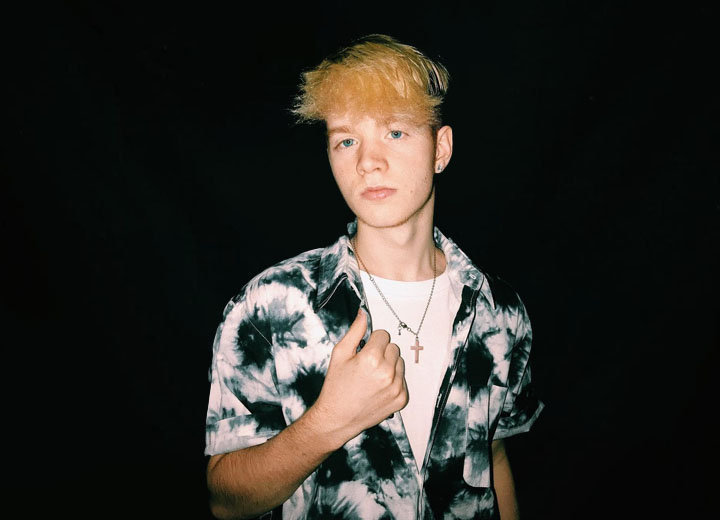 Cody Orlove accused his ex-girlfriend Zoe LaVerne of harassment on August 28, 2022. 
Orlove had gone live on his Instagram to rant about the situation, which was later re-shared by The original Tiktokroom.
In the clip, the TikToker claimed LaVerne was giving people away his address and phone number. He explained one of LaVerne's supporters, Emma Throne, had been harassing him and his family for months.
A few hours after the video went live, Orlove took to the comments section to further detail the harassment. He said Thorne had not only sent police to his house but also to his girlfriend Tess Krauser's house.

Cody Orlove accuses Zoe LaVerne of harassment. (Source: Instagram)
 He added that this had been happening for months, and he was not planning on bringing this online until his mom called him, saying some girl named Indiana had been spamming them, saying incredibly hateful words all day.
Netizens Suspect Cody Orlove Is Lying about Harassment
Unfortunately for Orlove, very few people in the comments section seemed to be on his side. Instead, they accused the TikToker of lying and using his former girlfriend's name for clout.
"I feel like I don't believe him. The only time he's relevant is when he mentions Zoe. She doesn't have time for this she has a husband and a baby," wrote a user.
"When he need relevancy he uses Zoey. She has got a kid and husband, man move on. And did u not get accused of harassment by her," commented another user.
A third user questioned his claims, asking him, "How does Zoey have your address, and how come from the first time your number did not change?"
Cody Orlove and Zoe LaVerne's Controversial Past
But some users thought Orlove was telling the truth and brought up Orlove and LaVerne's past.
The former couple dated from 2017 to 2020, even though their relationship was plagued with drama. They capitalized on their relationship with joint YouTube channels, tours, and promoted merchandise. They even released a single. 
In June 2020, they announced their "amicable" split, but behind the scenes, it was a different story.
LaVerne claimed to her fans offline that Orlove had abused her, but when word spread and became public news, she took back her claims and apologized for lying.
However, days after LaVerne's apology, an audio leaked where it sounded like Orlove was physically restraining LaVerne against her will while she screamed at him to "let go."
Later, LaVerne went on Instagram live and confirmed she had been abused. Orlove apologized for hurting his former girlfriend but said he did not mean to abuse or harass her.
Instead, he reasoned that they found themselves in a toxic relationship as teenagers and sometimes took things too far.