Is Cody Fern Gay? Here's What We Know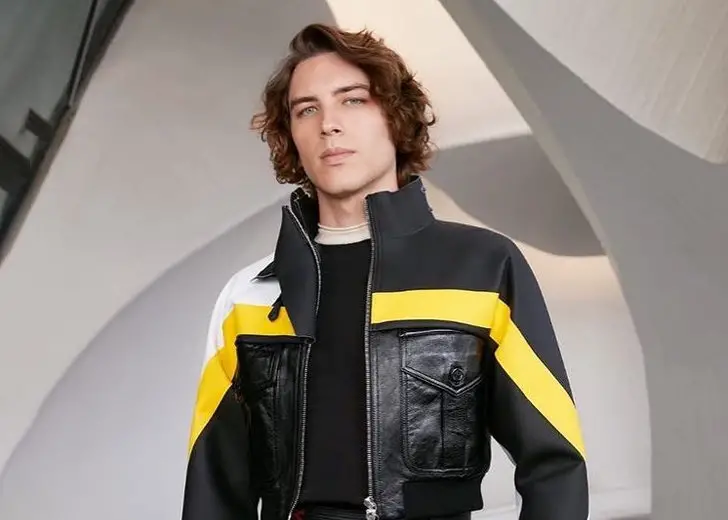 Cody Fern, the young Aussie actor, has made it big in Hollywood since contributing to the theater as the lead of War Horse, a National Theatre Production.
Fern had his heart set on acting, making him give up a promising career in Finance.
He is now a household name, paving his path into some fantastic work adventures, giving him the spotlight. 
In 2017, he made his breakthrough on-screen appearance alongside Jennifer Garner in The Tribes Of Palos Verdes. 
He has also appeared in the last season of House Of Cards. 
Is Cody Fern Gay?
The actor himself hasn't spoken about his sexuality, but his fans have been speculating about it since Fern first appeared on red carpets.
Fern has given some flabbergasting and iconic red carpet looks that made people wonder if he was gay. 
In an interview with Louis Vuitton, Fern explained that fashion is gender fluid and should not be distinguished based on gender. 
It added up to the storyline when he signed up for a role and was portrayed as the gay guy implicated with a spree killer.
His role in the series might have built up the hope for the fans to assure that Cody Fern is gay. 
It was believed to be true after fans saw the pictures of Australian-born Cody and social media star Eric Smith together. 
The netizens were quick enough to communicate about Eric Smith being Cody's boyfriend. But Fern is buttoned up and doesn't seem to spill any beans regarding his sexuality. 
Cody Fern on Versace
"I was selective about the work I wanted to do. I was frustrated because I wasn't getting the gig," said Cody.
Cody got Versace right when he was thinking of taking a year off from acting and focusing on writing and directing.
The American Crime Story came to him as a surprise while in London, working on a feature film he was writing and directing by himself. 
Cody's character in the series was noticeable, and people could realize that he had his head on the right track. 
As Andrew Cunanan's second victim, Fern proved his acting skills in FX's The Assassination Of Gianni Versace: American Crime Story series.
He said that his character in the series depicts a layer that deals with homophobia and internalized gay shame.
American Horror Story actor was then suspected of having a boyfriend, as the fans believed his character in the series could also be his real identity. 
Cody Fern's Boyfriend
Eric Smith is rumored to be Fern's boyfriend, but the information cannot be stated as authentic as it lacks evidence. 
People assuming about his sexuality don't appear to disturb him.
Cody has never publicly disclosed being homosexual, but he shares pictures with his rumored boyfriend, Eric Smith.
They both flaunt their vacay pictures and upload adorable pictures of them hanging out together on Instagram.
Regrettably, Cody's relationship with Eric remains an unproven story.