Coby Bell Learned His Trade from His Dad — Know About His Parents
Bell's father is a Tony award-nominated actor.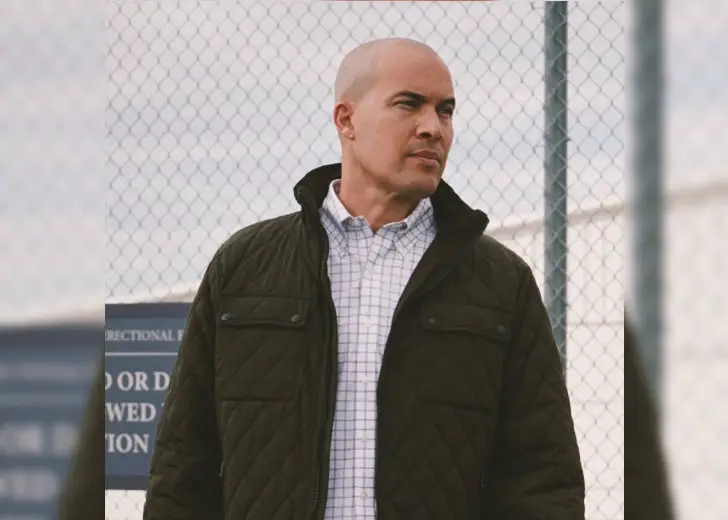 Loyal fans of the entertainment realm recognize Coby Bell as Jesse Porter from Burn Notice, Jace Turner from The Gifted, and Larry James from the 2021 television series Walker.
With over two decades of dedication in the movie industry, his acting caliber has shone and he has earned acclamation from people worldwide. But what people might not know is that Bell learned his trade from his dad, Michel Bell. 
Coby Bell on Lessons He Got from His Dad
Bell's father, Michel, is a veteran theatre actor and a singer. He bagged a Tony nomination for his portrayal of Joe in Hal Prince's production of Show Boat. He also starred in Broadway productions and operas all over the U.S. 
As for his musical career, Michel was once a member of the pop vocal band 5th Dimension and had worked with dignitaries such as Frank Sinatra, Julie Andrews, Sammy Davis, and Perry Como.
He performed at the Lincoln Memorial in front of 600,000 people, including the President and First Lady, in 2000. In 2018, the musician opened the Friends of Good Music concert season at St. Bonaventure University's Regina A with pianist Catherine Matejka. 
Courtesy of his multi-faceted career, Bell knew the nuts and bolts of singing and acting from a young age. And that wasn't all. He even got the music bug from his dad. 
"We were always making up silly songs, and I was always around him when he was working on tunes," Bell told Smashing Interviews in October 2011. 
Although he loved singing, he stepped foot into acting as a professional venture and kept music as a hobby. Bell recalled that his father's success in the entertainment world had filled enough confidence in him to pursue a career in Hollywood.
In his own words, "He had a major influence" on his career path, and rightfully so. In an interview with BET in June 2014, the 46-year-old shared he could muster confidence in his works because of his father. 
My dad was always big on believing in yourself. He'd always say if you don't believe in yourself, other people will not believe in you.
Bell also recalled that his father had taught him to have positive thoughts about things he wanted in his life. 
Coby Bell's Ethnicity and Nationality
Bell was born in Orange County, Southern California, on May 11, 1975. Ergo, he is American by nationality. As for his ethnicity, he possesses a mixed ancestry, for his parents belong to different races. 
While his father is Afro-American, Bell's mother is reportedly white. But the Walker star has shared no information on the identity of his mother. 
Nevertheless, he has expressed pride in portraying multiracial roles in TV movies and shows. In the aforementioned June interview, the California native shared he could connect with his multiracial character of Porter on Burn Notice.
"It was everything," he exclaimed, mentioning that he felt like the character was written just for him. Bell embodied the role for six long years until the show's end in 2013. 
He then starred on projects such as The Game, Archer, Hand of God, and Cruel Intentions, among others. When not invested in his work, Bell spends quality time with his family. His wife's name is Aviss Pinkney-Bell. The couple is parents to four kids.