Cloakzy and Girlfriend Alexia Raye's Best Twitter Moments
Rest assured! Cloakzy and Alexia Raye are definitely not cousins!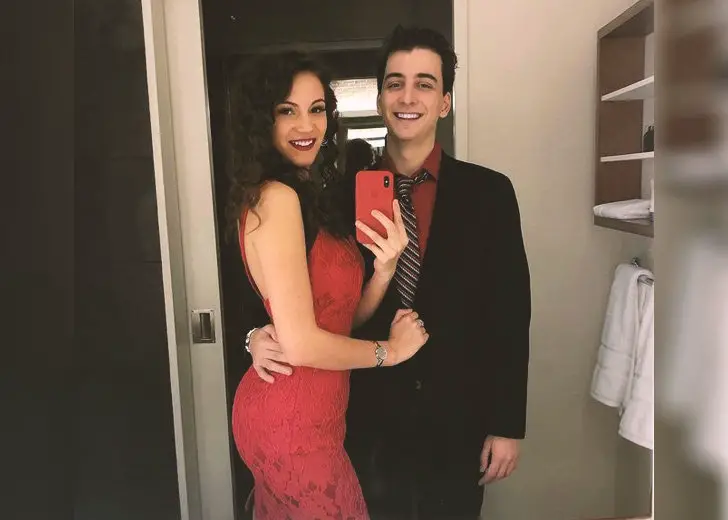 Cloakzy and his girlfriend Alexia Raye have been together for over three years as of this writing, and suffice to say that the couple has had some memorable moments over the years. 
The adorable couple also lets fans in on their personal lives via regular updates on social handles like Twitter and Instagram. That is why we are here today—to document the most memorable tweets featuring Cloakzy and Raye.
Definitely Not Cousins
When Raye first appeared in Cloakzy's streams back in 2018, both of them had pranked their followers by claiming that the two of them were cousins. Of course, it is public knowledge now that they are dating, but it was not so obvious long ago. 
no we are not cousins lmfao yes we are dating — alexia🌻 (@alexiaraye) May 28, 2018
On May 28, 2018, Turner Tenney, aka Tfue, shared a hilarious video of Cloakzy playing the Pirates of the Caribbean theme song on Beat Saber over VR goggles. All the while, Cloakzy sang the tune in groans. Yes, groans! And Raye couldn't stop giggling. 
Hence the thread began! Cloakzy replied to Tfue's tweet with a saluting Jack Sparrow GIF. To which, a user questioned, "Are they dating?" Of course, they were referring to Cloakzy and Raye from the video. 
Another user chimed in at this point to announce that Cloakzy and Raye were not dating but were cousins. 
Only at this point did the couple break their ruse with Raye clearing the air and confirming that she and the streamer were, in fact, dating.
National Girlfriend Day!
For those of you unaware, August 1 is National Girlfriend Day, and with that trivia out of the way, let's take a look at what Cloakzy did for his girlfriend on this special day. 
wait does this make me your senpai

( Í¡° ͜ʖ Í¡°) — alexia🌻 (@alexiaraye) August 2, 2018
The famed Twitch streamer put up a tweet on National Girlfriend Day in 2018 to give a shoutout to the person who taught him everything there was to know about Fortnite. This person apparently also brought him under her wing and made him the player that he was today. 
With a red heart emoji closing the tweet, he dedicated it to Raye. Raye picked up on the tweet and replied, "Wait, does that make me your senpai?" complete with a sly smile. 
When another fan saw Raye's comment, they were startled. They wrote, "Didn't yall say you were [explitive] cousins... this weird." Apparently, this one wasn't aware that the veil had already been lifted. 
Hats Off, Girlfriend!
I sat here for 45 seconds I even put my WiFi on cause I thought it was my service I can't believe this — NYSL ZooMaa (@ZooMaa) August 27, 2020
Fans would only later find out that pranks like these were second nature to the couple. Take, for instance, the "hat off" prank that Raye pulled on her Twitter following. 
On August 27, 2020, Raye put up three snaps on her Twitter feed, each framing a solid color. The tile made it seem like the intended photos were about to load, but they never would. 
In the caption, she announced that she had finally caught her boyfriend, Cloakzy, with his hat off. Famed gamer ZooMaa, even checked his network connection, hoping the pictures would load—not that they ever did.