Why Do Clive Owen and Wife Amanda Live Separately? The Truth about Their Rocky Marriage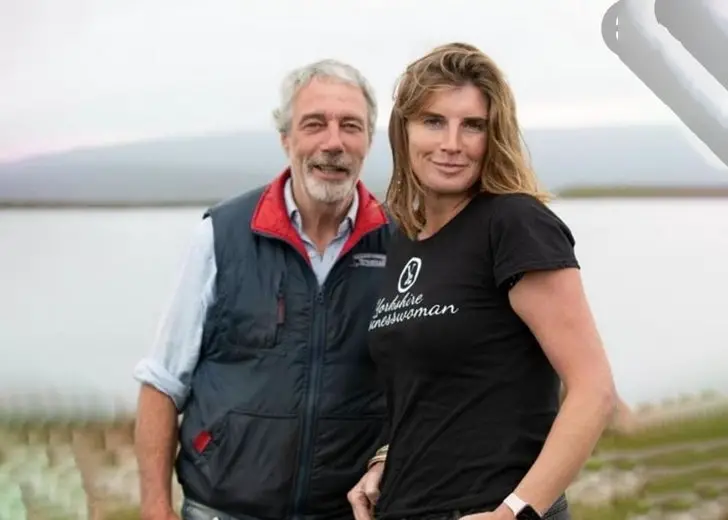 Clive Owen and his wife Amanda Owen have been married 21 years and are parents to nine children as of this writing.
There is no denying that the couple loves one another and their brood with their life, but as with every relationship, there have been ups and downs — lately more downs than ups, it seems. 
In the later months of 2021, headlines upon headlines made their way to the internet claiming that the Owens were having a hard time in their marriage.
Clive Owen & Wife Don't Live Together
An insider with The Sun (via OK!) reported that the wife was staying at a nearby rental property away from her family. They also shared that the husband was desperate to work on their relationship. 
"Clive loves Amanda to bits and adores her, and fears the marriage may be failing even though he desperately doesn't want it to," the source said before adding, "He fears they will divorce."
Clive and his wife were holding on to their relationship for the holidays, but the future was uncertain. 
Apparently, the decision would ultimately have come from the wife because Clive would supposedly comply regardless. 
That being said, around the same time, Amanda's rep told the outlet that Amanda and Clive were still very much together and that she hadn't moved out of the house.
Clive Owen & Wife Broke Silence
Not long after, though, the couple finally decided to break their silence and came out with an official statement to address the rumors running around. 
The couple's joint statement admitted, "like any marriage, we have our stresses and strains," and that their relationship was traversing a rocky patch. 
"We're a normal family and we've never said our marriage is perfect," they said at the time.
However, just before making that public announcement, Amanda sat down with OK! for an exclusive interview, where she candidly shared that romance wasn't a part of her and Clive's "make-up" as a couple. 

Amanda Owen with her kids (Source: Instagram)
What was even more surprising was the fact that during the interview, she seemed as chatty and smiley as she'd always been. 
Amanda Owen's Secret to a Lasting Marriage
Over the course of the interview, she even shared words of advice on making a relationship last. 
For her 21 years with Clive, the secret was the versatility of roles around the house. 
"Everything we do is interchangeable," she said. "Clive will serve afternoon tea and change nappies, I'll shear sheep and shovel [expletive]. It doesn't matter who does what, we're all on the same side."
The seemingly doting spouse went on to gush about how Clive was a "hands-on" dad.
Amanda even revisited her comment about never saying never to the possibility of having another child added to their family of 11. 
"I don't know! If anyone knows anything it's honestly that I have not got a plan. I plan for today and maybe tomorrow and that's where it stops," she shared. 
That being said, she was still of the idea that a little break was needed on the parenting front.