Ben Napier and Wife Continue Their Journey as Parents with Announcement of Second Kid
"We've having another baby!"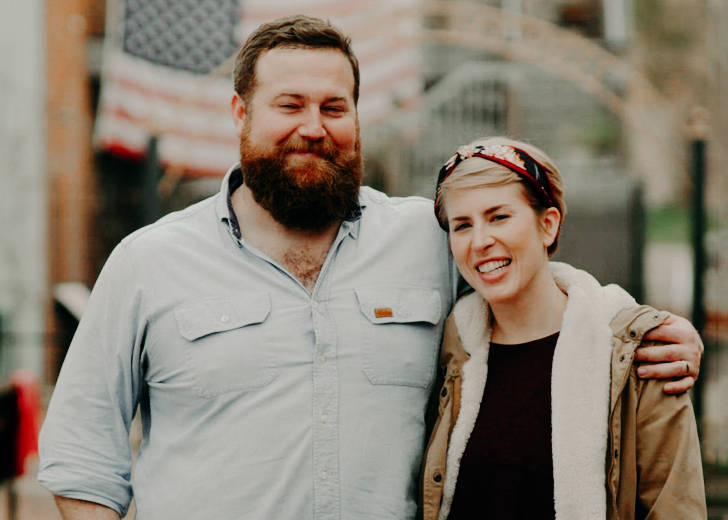 Ben Napier and Erin Napier are expecting!
The adorable HGTV couple came forth with the news on April 11. The parents of the three-year-old Helen will have a family of four by May 2021. "We're having another baby!" the HGTV stars told People exclusively.
To-Be A Family Of Four
The reality stars found out that they were pregnant back in September 2020, as they were filming Home Town in Laurel, Mississippi, and their new show, Home Town Takeover, about 200 miles away in Wetumpka, Alabama.
In People's coverage, Ben confessed that the latter half of last year was mostly a blur and his lovely wife agrees. "We don't remember anything, but I'm glad somebody was filming all of it," she added. 
Our family is growing all of a sudden
There'll Be Another Napier Too
Ben and Erin aren't the only Napiers who are expecting a little bundle of joy. In the Sunday episode of Home Town, the reality stars revealed that Ben's brother Jessie and his wife Lauren are also pregnant. Erin and her sister-in-law are due just three months apart. 
Following the news of the double pregnancy, Ben also had the opportunity to do something special for his brother, who at the time happened to be his client as well. He built a crib for his nephew/niece. He gushed on his Instagram,
I grew up with built-in best friends...Helen will have that with her little sister. It makes me even happier to know that there'll be another Napier baby right around the corner from us.
A Difficult Journey To Parenthood
The college sweethearts turned husband-wife faced a lot of challenges along the way. Doctors had told the to-be mother of two that she was unlikely to have children because of the long history of health problems. 
Since she was nineteen, Erin suffered from severe stomach pain that would tie her to the bed for days on end. She visited countless doctors but to no avail. She had to live through the pain for a decade before an emergency exploratory surgery in 2014 finally revealed she had a perforated appendix.
Her appendix had been bursting and healing repeatedly for years. As a result, her organs were wrapped in scar tissue and bound together. So even though the surgery went well, the damage had already been done—the doctor's words: she might never be able to have children.
In an interview from 2018, the brave mother confessed that the idea of never being a mother made her profoundly sad. There wasn't any proof that she would ever be a mother. However, life had different plans. 
Three years after her surgery, Ben and Erin found out on Mother's day 2017 that they were expecting a baby and welcomed their beautiful baby girl in January 2017. This time around, Erin is a lot less nervous.