Clayton Cardenas' Character Angel Is Moving on with Future Wife Nails on 'Mayans M.C.'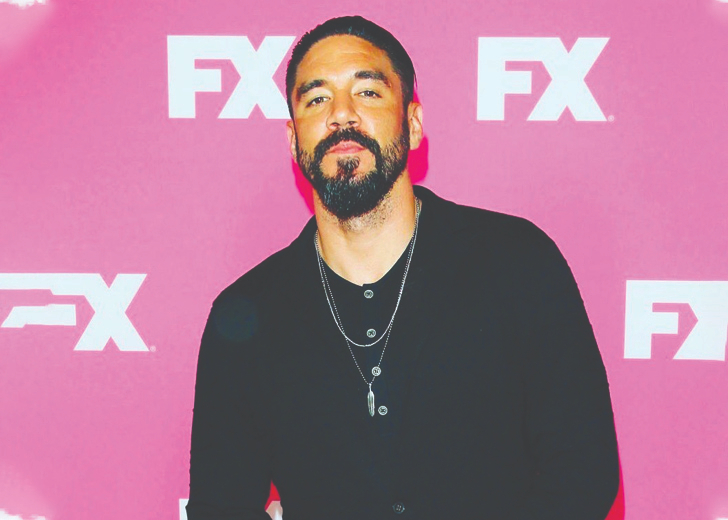 Spoiler Warning: The content includes plot and ending details for Season 3 and Season 4 of Mayans M.C.
Season 4 of Mayans M.C. started with a bang, and it seems like Clayton Cardenas' character Angel Reyes will go through a major personal change because of his to-be wife and kids.
Mayans M.C. is a crime drama series that premiered on FX on September 4, 2018. The show follows the Mayans Motorcycle Club in the fictional town of Santo Padre.
It is currently in its fourth season, which premiered on April 19, 2022. Alongside being about the motorcycle club, the crime drama revolves around the characters' personal relationships.

Clayton Cardenas' character Angel Reyes is engaged to be married to Nails. (Source: Twitter)
Cardenas' character Reyes is one of the prominent characters going through turmoil in his relationship.
Angel Reyes' Baby with Luisa 'Adelita' Espina
Reyes had previously been romantically connected with Adelita, who became pregnant with his son. Adelita gave birth while imprisoned by Lincoln Potter.
Even though Los Olvidados rescued her, she does not know what happened to her kid. Potter tells her that her son is still alive, although there is no confirmation.
In the meantime, Reyes starts sleeping with Nails. She adored Reyes, who did not take her seriously until he discovered she was pregnant with his kid.
In the fourth season of Mayans M.C., Reyes is desperate to be a good father to his kid with Nails. But unfortunately, it is easier said than done as he struggles to let go of the past.
He is shown staring at a picture of his and Adelita's kid on multiple occasions, whom he believes is dead. Finally, with the help of his brother EZ, he is ready to put his past behind him.
For this, the first step he does is to delete his son's photo.
Angel Reyes Moving On with Future Wife
Cardenas discussed Reyes' future with the Deadline on March 29, 2022. He talked about how Reyes was moving into the new season, engaged to be married to his future wife, Nails.
He believed that he would have a family and a "new life he never had." The actor said, "That's always been the thing with Angel, being the father he never had in his life and possibly being a positive influence on someone."
Reyes got engaged to his to-be wife in episode 9 of Season 3. He showed off Nails' hand in front of his club members to reveal an engagement ring.
He announced that he was off the market since he would soon get married. The club congratulated the couple, and EZ was also happy for his brother.
EZ noted that Reyes gave their mother's ring to his future wife and claimed that their mom would be proud of him. While Reyes is ready to move on, be married and embrace fatherhood, it is unclear if he loves Nails.
There are a couple of times in Season 4 of the crime drama where Nails tries to bond with Reyes. For instance, she attempted to get Reyes to join her for breakfast in one scene.
Instead of properly joining her, he eats hurriedly and hurries out the door. Therefore, he might just be getting married to Nails because of the baby.
Moreover, if Adelita finds and brings her son to Reyes, he might be in another conundrum. So, only time will tell what will happen to Reyes and his future.