Claudia Sulewski Is the Inspiration behind Partner Finneas O'Connell's Music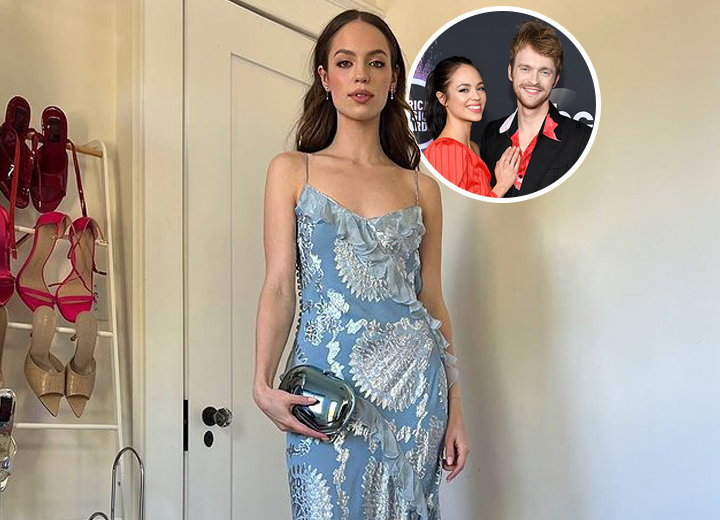 Many fans know Claudia Sulewski because they have watched her YouTube videos for years. She is a successful YouTuber with over 2 million subscribers. 
She is also a budding actress best known for appearing in the Hulu series T@gged, and her most recent project, I Love My Dad, will release on August 5, 2022. 
And while she is recognized for her work as a content creator and acting, many others recognize her because of her relationship with her partner, Billie Eilish's older brother. 
The actress is dating the in-demand producer, songwriter, and singer, Finneas O'Connell.
Sulewski and her partner have been dating since 2018 after meeting on a dating app. They do not shy away from sharing their relationship with their fans. 
The actress often creates vlogs documenting her trips worldwide with the famous producer, like visiting Australia and attending music festivals. 
Claudia Sulewski Inspires Her Partner
Sulewski and O'Connell are clearly in love, so much so that the latter proclaimed his feelings with a heartwarming sonic love letter. 
Titled 'Claudia,' the infectious love song revealed a vulnerable side of the singer who captured the fervor of unadulterated love.
Some lyrics were, "I think you're gonna change my plans. With those emerald eyes. But you don't even understand. How much they're on my mind."
In 2020, while the pandemic was in full swing, O'Connell opened up about the inspiration behind his music and their relationship during an interview with Us Weekly. The musician explained that his partner greatly influenced his music, given how important she was to his life. 
He added he always wrote about his real-life experiences and noted the actress was at the core of all of his music. 
"So there's a lot of songs about Claudia," said the singer. 
During that interview, the singer was also asked if he was ready to propose to the actress. 
He said he was not ready yet and felt it wasn't the right time to take the next big step. 
Claudia Sulewski and Finneas O'Connell Achieve Major Milestones
While the couple might not be ready to take the next big step, they have celebrated some major milestones in their relationship. 
The pair are living together in a house they bought and are proud parents of a 2-year-old pit bull named Peaches.

Claudia Sulewski's tribute to her partner during their third anniversary. (Source: Instagram)
In March 2020, Sulewski and O'Connell recorded the first episode of their joint podcast in which they discussed what it was like living together.
The couple talked about how they met, where they lived, and the good and bad they faced as a couple.
Last September, they celebrated a new milestone — their third anniversary. The duo shared a selection of romantic shots of themselves on their Instagram, including one showing a screen grab of a text message sent from one to the other that read "I miss you."
"3 years with my best friend. God, am I obsessed with you. Mad for you. I love you eternally," the actress wrote in the caption. Her partner echoed similar sentiments in his caption.