Claire Foy Struggles Co-parenting Daughter with Ex Husband Stephen Campbell Moore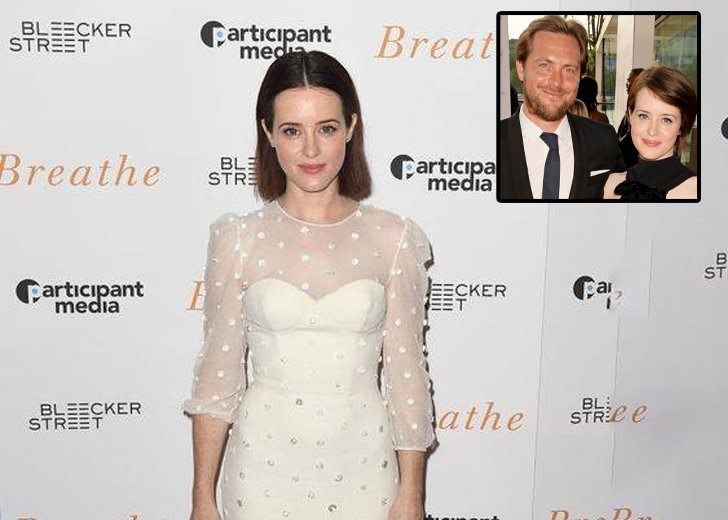 British actress Claire Foy is a mother to her 6-year-old daughter Ivy Rose Moore.
She shares her only child with her ex husband Stephen Campbell Moore, an actor known for his role in War of the Worlds. She was married to him for four years, from 2014 to 2018.
Following the divorce, Foy and Campbell Moore have been co-parenting their daughter Ivy. However, it has not been an easy co-parenting experience for The Crown star.
Claire Foy's Struggles to Co-Parent Daughter
During an interview with Harper's Bazaar in November 2021, the working single mother opened up about her experiences of co-parenting and how she had difficulties doing it with her former husband quite often.
She first admitted that it was difficult being a woman — especially a mother who works — in the industry she worked in, as the industry has traditionally supported the needs of men.
"There's this pressure to be this cake-baking, fun, playing 24-hours a day mother, being some sort of vehicle for entertainment, love and food," she exclaimed.
Foy then stated that she believed love always came with the pain while adding she had often found love overwhelmingly.
She continued to share, "Children just love you, even if you're a monster. It's such a big responsibility to be in charge of such an amazing thing and all you're going to do is [expletive] it up."
Adding to why she felt it difficult to co-parent her daughter with her former husband, she later explained that there are times when the little one is with her father and not her.
And that for Foy was "physically painful." She additionally expressed, "It's just hard."
Claire Foy's Ex Husband Understands Her Struggles
Even though the actress described the process of co-parenting as being filled with struggles, she also appreciates that her former husband understands those hardships.
In another interview, this time with Net A Porter in October 2018, Foy said that her ex-partner lived nearby so that he could take care of their daughter when she had to go away from home for her work.

Claire Foy with her ex husband Stephen Campbell Moore before the split. (Photo: Twitter)
In addition, she said that he happened to understand her situation and the "complexities of it" because he worked in the same industry as well.
"It was always going to be like that, anyway, because I always wanted to go back to work. But there's only one mum, and there's only one dad," she said, explaining she and Campbell Moore would have handled things similarly even if they hadn't separated.
Claire Foy and Stephen Campbell Moore's Relationship
Foy and her former , Campbell Moore, tied the knot in 2014, three years after meeting each other. They had reportedly met while working on the 2011 film Season Of The Witch.
But after four years of marriage and having a daughter, the two surprised everyone when they announced their separation in February 2018.
"We have separated and have been for some time. We do however continue as great friends with the utmost respect for one another," the pair said in a joint statement.
The news came weeks after Campbell Moore revealed he was battling a devastating brain tumor diagnosis while the actress was filming the second season of The Crown.
The two have focused on their respective careers while also co-parenting their daughter after the amicable split.