Claire Bloom's Memoir 'Leaving a Doll's House' Details Life with Her Third Spouse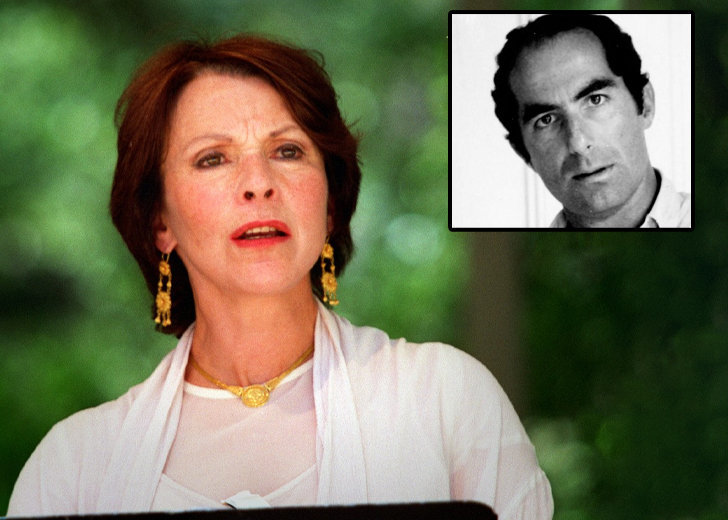 Starring alongside comedy legend Charlie Chaplin in Limelight (1952), actress Claire Bloom had an illustrious start to her acting career.
She continued playing in movies and TV series for the next few decades. Despite being over 90, Bloom is still active and has acted in over 100 productions.
However, her career isn't the only thing that has attracted attention over the years. Because of her immense success and popularity, there has always been plenty of curiosity regarding her personal life.
The actress opened up about much of it, including her three marriages and relationship with ex-husbands, in her autobiography, Leaving A Doll's House.

Claire Bloom on the set of 1952 film, 'Limelight' (Source: YouTube)
Claire Bloom and Spouse Rod Steiger
After finding fame as an actress, Bloom was romantically involved with some of the biggest names in the entertainment industry at the time.
Her first known relationship was with actor Richard Burton. The two met just a day after Burton married his first wife, Sybil Williams, in 1949. Bloom was 19 at the time.
Burton and Bloom had an affair that lasted six years, and she moved on with actor and director Laurence Olivier. Similar to her first relationship, Olivier was married to actress Vivien Leigh.
Following her split with Olivier, Bloom got together with Rod Steiger, whom she married upon being pregnant.
The two tied the knot on September 19, 1959. They welcomed their daughter Anna Steiger in Los Angeles on February 13, 1960.
Wuthering Heights, Emily Brontë's only novel, was adapted as a BBC play today in 1962. Keith Michell and Claire Bloom played Heathcliff and Cathy. It was the third of five BBC adaptations between the 1940s and 1970s. https://t.co/IXuVKDaZjQ pic.twitter.com/1bfzmnLtrz — BBC Genome (@bbcgenome) May 11, 2019
Bloom and Steiger remained married for 10 years before eventually parting ways on June 10, 1969.
Claire Bloom Married Hillard Elkins 
After separating from Steiger, Bloom married film producer Hillard Elkins the same year. The pair held their wedding on August 14, 1969. 
Bloom shared that her daughter did not like Elkins. She acknowledged that being with her second spouse wasn't the best environment for Anna. Still, she did nothing about it except put her in a boarding school.
Bloom's marriage with Elkins ended after six years after the producer left her to be with a woman named Judith A. Wilson.
Claire Bloom and her Third Spouse Philip Roth
After her second spouse moved on with someone else, Bloom also found love again.
She met novelist Philip Roth when she was 47. In her memoir, she revealed she was on her way to her yoga class while he was going to his psychoanalyst. 
The two got together shortly after and she moved in with him in his Connecticut farmhouse. As for her daughter Anna, who was 16 at the time, she was sent to live in London.

Claire Bloom during an interview with Charlie Rose. (Source: YouTube)
Bloom and Roth stayed in a relationship for roughly 14 years before she asked him to take her as his spouse. He agreed, and the two tied the knot on April 29, 1990.
Unfortunately, their relationship took a turn for the worse, barely two years into the marriage. Their divorce was completed in 1995.
The actress opened up about the reasons for their relationship not working out. She shared Roth was mistrustful and held "a deep and irrepressible rage" towards women.
Roth also pressed Bloom to send her daughter away as he felt like Anna was taking her attention away from him.
Despite all these red flags she wrote about in her book, Bloom said she still regarded her third spouse as the love of her life. In an interview with Irish Times, she also stated that she didn't regret her years with Roth.