Geraldine Chaplin and Her Siblings Watched Only Their Father's Movies in the Chaplin Household
Charlie Chaplin's daughter Geraldine claimed that she and her siblings only watched their father's movie at home.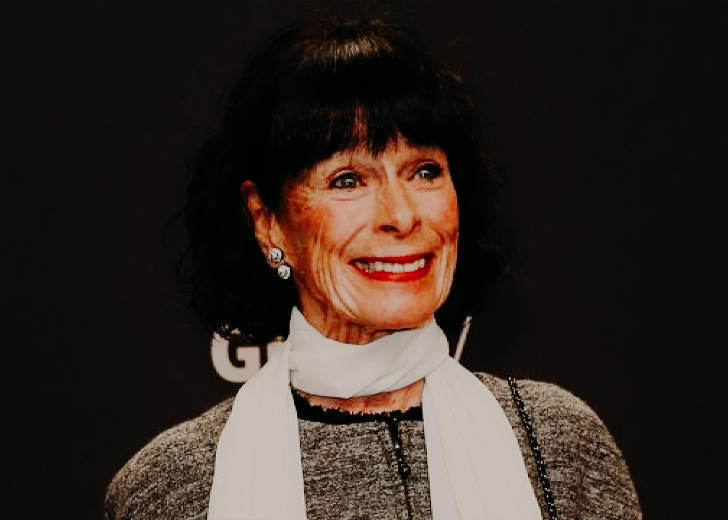 Geraldine Leigh Chaplin is the fourth child of the global icon Charlie Chaplin. In an interview with the Baltimore Sun, Geraldine said that when she and her siblings were little, all they watched at home were their father's movies. 
Geraldine's Childhood With Her Father
Unlike the funny characters he used to play, Geraldine claimed that Charlie was not as such in real life. He was an austere father who had certain restrictions set for his daughter—no boys allowed and no makeup!
Also, Charlie didn't allow any other movies in the house other than his. The actress claimed that she and her sibling didn't even know that other films existed until they went to see a movie outside of their house. 
We thought that other films didn't exist until my brother and I went to see 'Quo Vadis' and it was in color. And there were lions and Christians being eaten by lions and we thought this was really movies!
Geraldine said that there weren't any hard and fast rules that she and her siblings couldn't watch any other movies. It was just that the only movies they were shown were that of their father. The actress thought that one of the reasons was Charlie's insecurity. She pondered that he could not bear that someone else's film might be better than his. 
Charlie had directed various movies throughout his life; however, The Countess from Hong Kong got terrible reviews. Geraldine believed that this could be the reason behind Charlie's insecurities. Charlie, who was not allowed to re-enter the USA, had planned this movie to be his comeback movie; however, due to horrible reviews, the movie flopped.

Charlie Chaplin. (Source: IMDb)
Once a prominent acting figure, Charlie had a hard time believing that his hype went out. Hence, the insecurities that showed up on the surface.
He always got bad reviews apparently. Always. But he wanted to work and couldn't work because they wouldn't insure him. He was too old. He was bitter.
Geraldine's Journey In Hollywood
Following her father's footsteps, Geraldine has successfully managed to place herself amongst Hollywood's prominent figures. Starting her journey in 1952, the actress first appeared in one of her father's movies—Limelight. 

Geraldine Chaplin. (Source: Vie Magazine)
Charlie had wanted his kids to be involved in professions like doctors, engineers, or lawyers, but when Geraldine established acting as her career, Charlie was her fan, and he was a proud father.
The actress has appeared in at least 59 movies and 25 TV series. She has 26 wins and 11 nominations under her belt, including 'Joseph Plateau Honorary Award' and the 'Lifetime Achievement Award' from the Transilvania International Film Festival.