CinemaCon 2021: Updates on the Upcoming Event in Las Vegas
CinemaCon 2021 will take place from August 23 to August 26 in Las Vegas.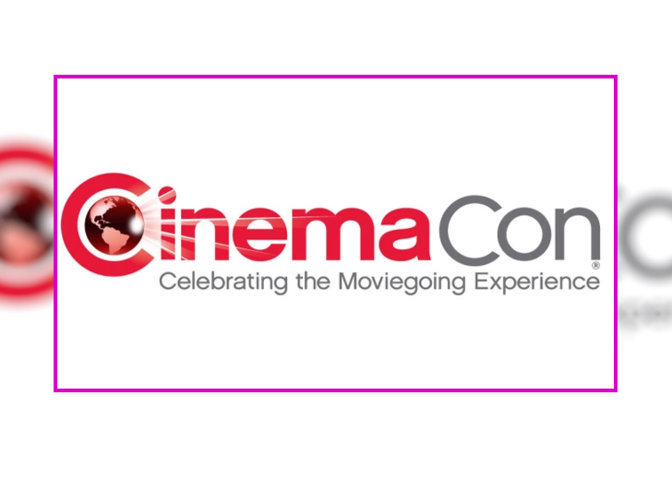 Since its emergence in 2011, CinemaCon, the Official Convention of The National Association of Theatre Owners (NATO), has grown to become one of the largest and most important gatherings in the motion picture theater industry worldwide.
The annual event draws attendees from over 80 countries every year. But the COVID-19 pandemic took a toll on the mega event last year, as NATO had to cancel CinemaCon 2020.
With the pandemic still around and the threat of the looming Delta variant, many feared that CinemaCon 2021 wouldn't take place either.
But that would not happen, as CinemaCon is "gearing up for its most important outing to date," following the health and safety protocols set forth by the state of Nevada and the city of Las Vegas.
CinemaCon 2021 Is Scheduled for August
The official website for CinemaCon reveals the CinemaCon 2021 is on the cards, and it would officially take place from August 23 to August 26 at Caesars Palace in Las Vegas.
CinemaCon is expecting Caesars Palace, one of Las Vegas' leading casino hotels, to offer its delegates the best service with its finest hotel accommodations, beautiful conference center, and the magnificent Colosseum.
Plans to celebrate our 10th edition last year may have been scuttled, but now it's time to get back to business... Coming off of what we know will be an incredibly important and successful summer season at the box office, we look forward to welcoming everyone to Caesars Palace in Las Vegas this August.
The public release further states that the event will have a varied film buffet on display, including must-see premiere feature screenings, first look into upcoming films, and some of the biggest stars, producers, and directors in attendance.
The event also aims to attract and appeal to every potential aspect of the international motion picture theater industry, either be it an exhibition, distribution, marketing, publicity and advertising, or internet and social media.
"And of course, the theater equipment and concessions manufacturers and dealers who will showcase the latest technological advances and innovative concession offerings at the trade show," the statement added.
Requirements for Those Attending CinemaCon
As CinemaCon 2021 is happening in these challenging times, the conference has asked all those attending to get fully vaccinated against COVID-19.
Speaking with Deadline in July 2021, Mitch Neuhauser, the managing director of CinemaCon, shared that they were backed by several film studios, helping the event to take place.
"We have the full support of the original nine studios which are attending," he added. "Our schedule has not changed. We have great studio participation and the support from exhibition is unwavered."
However, big production houses like Disney won't be sending any of their executives or stars to CinemaCon due to safety reasons.
Disney even clarified they have been monitoring the situation in Las Vegas and Clark County, Nevada, where the spike in COVD-19 cases is increasing.
For instance, Nevada saw 1,003 new cases on July 22, out of which 881 came from Clark County alone. In addition, out of the 20 deaths reported in Nevada, 17 came from Clark County.
That being said, Deadline reported Disney would screen a movie at CinemaCon, which they have traditionally done on previous occasions.