Chyler Leigh's Husband Accused Co-star Jesse Williams of Predatory Acts
Leigh and West have been married for almost 2 decades.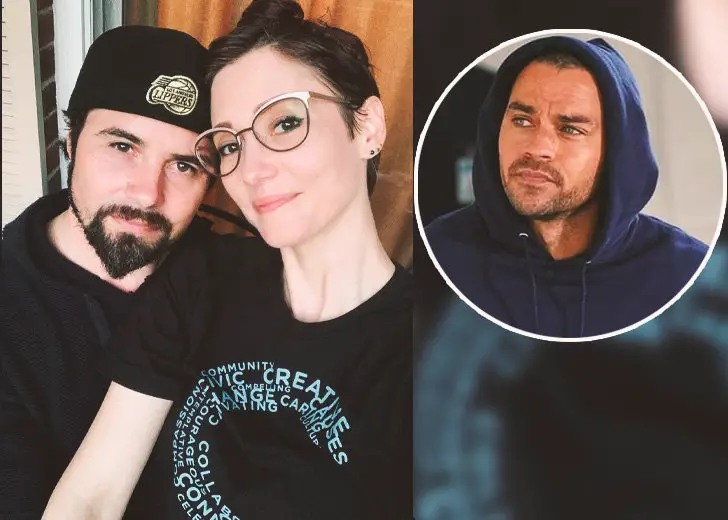 In March, Chyler Leigh's longtime husband Nathan West poured out hard truths about his wife and her Grey's Anatomy co-star Jesse Williams.
On March 10, West, 43, took to Twitter to claim Williams was a womanizer who tried to make a move on Leigh years ago while adding that thing was bothering him for years. He alleged the actor took advantage of his wife, particularly when she went through a "mental breakdown" due to being diagnosed as bipolar.
Making the bold claim in the since-deleted tweet, the Not Another Teen actor wrote:
Okay. It's taken a lot of years to get here & I'm sorry for that truly but ya'll need to know that @iJesseWilliams is a #fraud! This guys been manipulating women for way too long. I know ya'll gonna think I'm wrong cuz ya'll love #GreysAnatomy but #truth [sic].
West initially wasn't taken seriously by the fans, and some even asked him to clarify what he was accusing Williams of. He then tweeted to explain the latter query from the fans in another since-deleted tweet, writing:
So let's go backwards! Umm… U knew me & (of course my wife;) Hahaha!!! U told me U wanted to be like me cuz I was not just an actor, or musician but a producer. Then u decided my wife should be fair game (when she admits a complete mental break down #bipolar) cause she was trying to figure it out.
His tweets implied that the alleged predatory acts performed by Williams on Leigh happened around the time when the characters of the two actors, Jackson and Lexie, were hooking up on the show.
That said, Williams, who is reportedly dating actress Taylour Paige at present, didn't respond to any of the allegations West made on him. In fact, Leigh hasn't made any comments on the matter either.
Because of those reasons, some Reddit users have claimed that West made false allegations against the Grey's Anatomy star. "This is gross and probably not true. There are a couple of reasons why I think this," a user on the platform wrote, writing their opinion. In one of their points, they wrote,
Nathan dirty-deleted the tweets less than a day after he posted them. Why would he do that, especially since he claimed he was "ready" to take on JW? The only one he left up is cryptic and borderline incomprehensible.
As stated earlier, despite all the claims and discussions around the topic, no concerned person has added their views, keeping the truth in darkness.
Speaking of Leigh and West's relationship, the couple has been together for over two decades and married since 2002.
The two even worked together in 2000 on the television series 7th Heaven, where they played Mary Camden's (Jessica Biel) troubled friends, Frankie and Johnnie. In addition, the other projects they have worked on together include Safe Harbor, That '80s Show, and Grey's Anatomy.
The duo also has three children, a son and two daughters: Noah, Taelyn, and Anniston. Their first child was born in 2003, followed by the second baby in 2006 and the third one in 2009. The couple is allegedly together to date with no details of their separation.