Christopher Reid's Grandparents Didn't Approve of His Parents' Interracial Marriage
Christopher Reid faced racism in his family.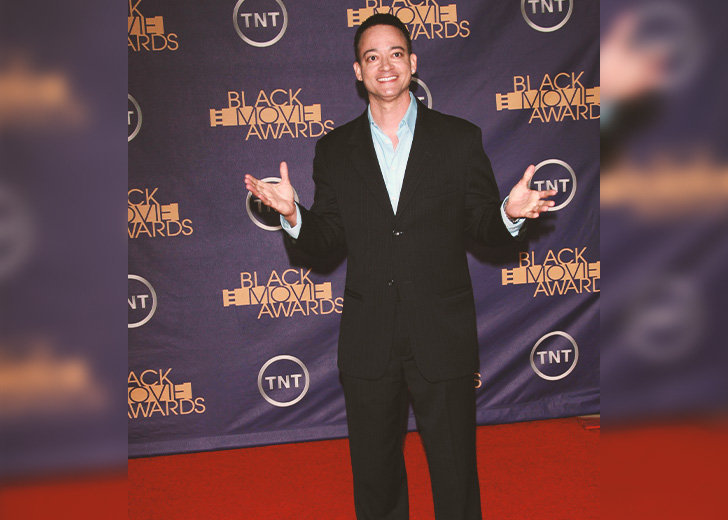 In his heyday, the one half of the hip hop band Kid 'n Play, Christopher Reid, saw all the success as a rapper, singer, actor, and comedian. His childhood, however, wasn't as glorious as his adult life.
Instead, it was filled with trauma of racism that he witnessed firsthand through his grandparents, from his mother's side. 
The famous rapper walked down memory lane and opened up about his racist grandparents in an interview with DJ Vlad on September 21, 2020. 
Christopher Reid's Parents and Grandparents
Reids's father, Calvin Reid, was Jamaican, while his mother, Marjorie Wallace, was Irish.
They all lived in New York City. But despite all advancements, the city was still suffering from racism, and Wallace's Irish grandparents didn't like black men. 
So much so, they disapproved of their daughter's relationship and also marriage with Calvin.
Things only turned worse when Wallace got pregnant with her only child, Reid. Her parents disowned her and kicked her out of their house for bearing a child with a black man.
And they ended all links with her, cutting off all communication. In the tell-all interview, Reid became tearful as he recalled how his mother stood up for herself and didn't care about people. 
In his own words, she just focused on her child and her marriage. But her relationship with Calvin didn't work out, and she walked out of the marriage without flinching. 
After his parents' divorce, Reid lived with his social worker mother in a village in Greenwich and met his dad over the weekends. He remembered he had a strong bond with his mother. 
Unfortunately, his mother died in a car accident when Reid was nine. And it was the first time he ever saw his grandparents from his mother's side. 
They came to her funeral home but didn't bother to meet their only grandson. Instead, they went to court to claim for her pension and, surprisingly, even won the case. 
Expressing his disbelief and resentment, Reid stated he never missed his grandparents or longed to be with them. They "didn't want to have anything to do with me," he added. 
After the sudden demise of his mother, Reid started living with his father and his Jamaican family. 
The comedian mentioned how shifting from one family to another gave him culture shock in the beginning. But, with time, he adapted to the changes. 
Reid studied at the Bronx High School of Science and majored in English for Lehman College. 
Christopher Reid's Children Are Also Multiracial
The 57-year-old has three kids — two daughters Cailin and Christina, and a son named Cameron.
In the aforementioned interview, the Bronx native gushed about his kids and shared that they were biracial like himself. 
My kids are, you know, kinda mixed, a little bit of everything.
While he has never mentioned being married or having a wife, the rapper has admitted having his kids with two baby mamas.
In a separate interview with DJ Vlad in November 2020, Reid disclosed that the mothers of his kids were great moms. He confessed to having beef with them timely, but shared they always prioritized their children. 
As per his accounts, they never shut him off from their lives and did a great job as mothers.
The multi-hyphenate credited his baby mamas for raising their kids to be good people. He also disclosed all his kids were over 20 and were capable of being leaders.