Christopher McDonald Was Ready to Make Geena Davis His Wife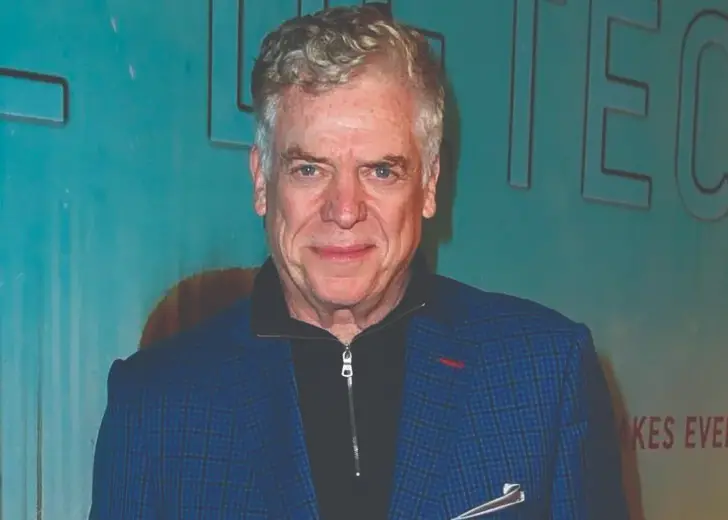 Christopher McDonald was once engaged to Geena Davis.
In a 1992 interview with the LA Times, McDonald talked about his role as Davis' husband in Thelma & Louise, a part which he came close to playing in real life.
He was unaware that he would be playing opposite his almost wife Davis when he got the role.
The actor even said they had been together for a while and were ready to marry.
Then Davis went off to do her first film Transylvania 6-5000 and fell for her leading man, Jeff Goldblum, whom she married instead.
McDonald said that making the movie with his old flame "was great." 
"It was really cathartic."
Since the movie, he and Davis became close again. "There were no hard feelings. They kind of go away with the years," added the actor.
Breakups aside, the Happy Gilmore star had been happily married to actress Lupe Gidley for 30 years.
Christopher McDonald's Life with Wife Lupe Gidley
McDonald got married to Gidley in 1992.
They met in 1981 while they were performing together at the New Mexico Repertory. Gidley previously worked as a model and an actress.
She made appearances in music videos such as Daft Punk's 'The Prime Time of Your Life' and Billy Joel's 'We Didn't Start the Fire.' Gidley also worked in a few short movies.
Gidley took a backseat from acting after starting a family.
The actor fondly spoke of his wife during a 2019 interview with US Open Now. When asked if the Grease 2 star played tennis, he said he played tennis often with his wife.
"My wife is our club's doubles champion," claimed the actor. He also mentioned he tore his ACL while playing tennis with her.
He claimed his wife is a great partner. "She's a person who gives you the freedom to chase your dream," he added.
The couple has four children from their union, and the actor said that his wife was the one who put in the most effort in raising them. 
Christopher McDonald Is a Father to Four Children
McDonald is a father to four children with Gidley. However, the voice actor has mostly kept his children out of the spotlight. 
His four children are — Son Jackson Riley McDonald (born 22 December 1990), daughters Hannah Elizabeth McDonald (born 20 October 1993), Rosie McDonald (born 1996), and daughter Ava Catherine (born 3 September 2001). 

Christopher McDonald is best known for his villainous role in 'Happy Gilmore.' (Source: Instagram)
He used to live at a lakefront home, formerly a Girl Scout camp in Lake Arrowhead, California, with his wife raising their son. 
In the Los Angeles Times interview, the then-new father gushed at the mention of his son Riley, "He's a little darling." 
"He smiles and the world lights up," added the actor. That was one of the rare times McDonald spoke about his children.
Only the Broadway star's eldest son's profession is known. Like his father, Jackson is also a creative artist. According to IMDb, he's worked both in front of the camera and behind it.
Most recently, Jackson worked as a camera first assistant in Brightburn. 
As for his three daughters, they've stayed away from the public eye and have shown no signs of following in their father's footsteps.
Since McDonald is not active on social media, he has been able to carve out a private life for his family.