'Selling Sunset' Star Christine Quinn Responds to Fake Pregnancy Rumors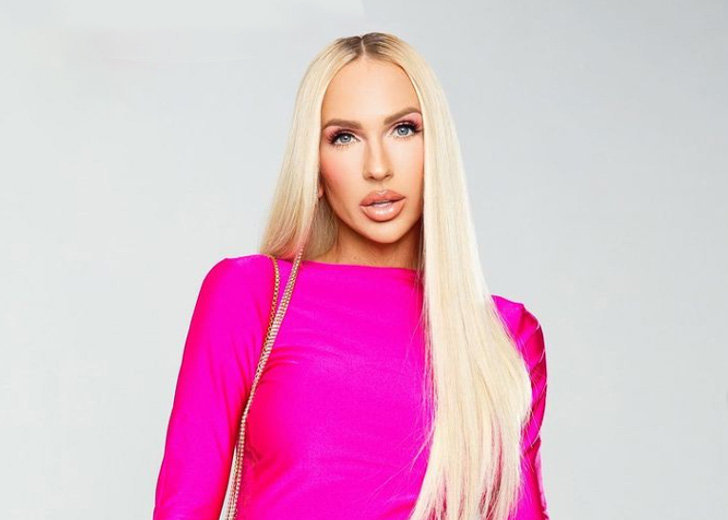 On May 15 last year, Selling Sunset's self-proclaimed villain, Christine Quinn, and her husband, Christian Richard, welcomed their first child.
Quinn announced her pregnancy in February, shared her glamorous maternity photos with People, and opened up about her pregnancy journey.
She shared that she was nervous about giving birth, but her friends assured her it would go smoothly. 
But the birthing was not smooth sailing, as Quinn had to go through an emergency C-section. 
Named Christian Georges Dumontet and lovingly referred to as Baby C by the parents, the baby arrived right after the fourth season of Selling Sunset was filmed. 
"It is the most incredible feeling to know that you have created life. My protective mama bear mentality is stronger than ever. My sole job is to protect him," the new mother told People. 
The realtor also commended her husband for being very calm throughout. 
She added that she would delve into the details of the birth someday, but at the moment, she was happy that all of them returned from the hospital as a family.
Christine Quinn Addresses Fake Pregnancy Rumors
After the birth, season 4 of the hit Netflix show debuted, and audiences got to watch Quinn's pregnancy journey. 
Many noticed that her baby bump was relatively tiny. 
The Selling Sunset star was also seen doing yoga, bending down, and jumping on a bed two weeks after her emergency C-section. 

Christian Quinn's pregnancy photos for People (Source: Christian Quinn/Instagram)
Besides all that, they noticed that Quinn had gotten back her pre-pregnancy figure fast. 
Even in the show, her co-stars commented that she looked great and could not believe she had just given birth. 
Unfortunately, viewers who tuned in suspected Quinn might have faked her pregnancy.
She shared a screenshot of a DM she received, claiming she was never pregnant. 
"Why did you fake your pregnancy? It's OK to admit to having a surrogate, but don't set unrealistic expectations for PP moms when you didn't even carry the baby yourself. It's deceitful and a shame," the DM read.
Christine shut down this narrative with a quick "K y'all are beyond fu***** sick" before deleting the post from her Instagram stories. 
She also tweeted at people doubting her, writing, "For all y'all still mad on pregnancy gate please go look at my IG stories. And apologize. This is seriously so hurtful."
Christine Quinn Claims Genetics and Wrong Editing Led to Rumors
During an interview with For The Record, Quinn claimed that genetics and wrong editing led to the rumors. 
After she heard the rumors, she asked her friends why people said that and asked about the yoga scene. 
Her friend explained that during episode 5, she was doing yoga on her head, but the audience did not realize that she was pregnant because she was only captured from her chest up, and they could not see her baby bump. 
And then, in another scene, while she was doing the inversions, they only captured her from the back, so no one ever saw her belly.
As for her figure, she noted that genetics also played a huge role, and she had been the same size her whole life. 
She noted that she used to dress as she did before, which may be why people didn't feel the change.