Why Did Christina Tosi Leave 'MasterChef USA?'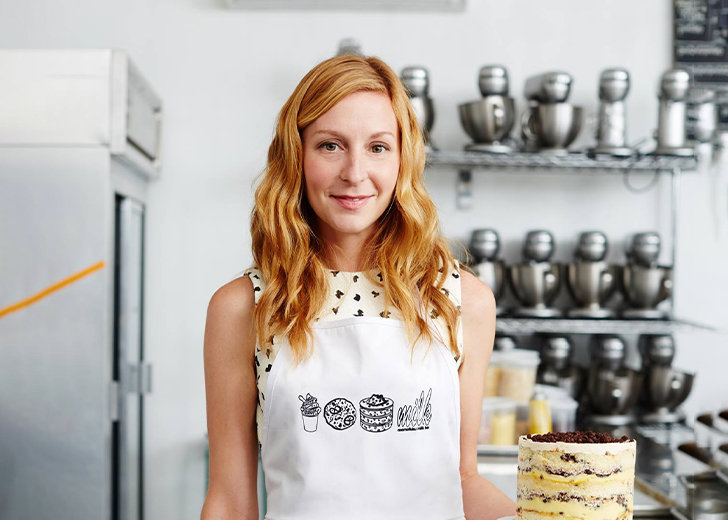 Christina Tosi joined MasterChef USA as a judge in its sixth season that aired on FOX on May 20, 2015.
After that, she hosted and judged MasterChef Junior. She joined the show in its fourth season, airing on November 6, 2015.
Tosi appeared as a regular judge in both cooking shows and gained a loyal fanbase. As a result, her fans were left in shock when she suddenly exited from the program. 
"She was my favorite judge by far, and it was cool to have a baker as one of the judges," one particular fan wrote on a Reddit thread dedicated to her departure. 
Another user mentioned, "Her natural sweetness generated great chemistry with some of the contestants in S8." 
While some fans shared how they would miss her on the reality program, others wondered why Tosi left it in the first place. So, 
Why Did Christina Tosi Leave MasterChef USA?
It turns out that Tosi was never meant to be the permanent judge of the cooking shows. She had joined the competition to fill the vacancy left by Joe Bastianich. 
"After several gratifying years as a judge on MasterChef and MasterChef Junior, I have decided not to return," Bastianich had stated while announcing his exit from the competitions back in November 2014. 
He had mentioned he would focus his time and energies on extending his business as a co-owner of Batali & Bastianich Hospitality Group. 
Years after the announcement, Bastianich made a comeback on the shows. He appeared on the season 8 finale of MasterChef USA. 
He then returned as a permanent judge on MasterChef Junior season 6 and MasterChef USA season 9. 
Upon his return, Tosi left the seat as the third judge. That being said, she did appear as a guest judge on the ninth season. 
Christina Tosi on Joining 'MasterChef USA'
Before Tosi left the program, she had told Entertainment Weekly that joining the cooking competition felt "untouchable and amazing."
As per her accounts, she had been a fan of MasterChef for a long time. She used to watch the television show intentionally and enjoyed seeing home cooks love food so much. 
"For some reason, I just always found it perfect parts thrilling and invigorating and challenging and emotional," she added. 

Christina Tosi and Gordon Ramsay on 'MasterChef USA' set in August 2016. (Photo: Christina Tosi's Twitter)
Tosi was in her car when her friend, an agent at CAA, called her and asked her if she would be interested in working on the show. "I, of course, freaked out," the famed baker recounted. 
She added she had to "conceive going from loving watching it to loving being a part of it" in a very short period. 
After a brief screen test and preparation on presenting her criticisms and her feedback, Tosi appeared on the program with her co-hosts, Gordon Ramsay and Graham Elliot.
She shared she got along really well with Ramsay. She opined they were on the same page, although they did things differently to run the kitchen.