Inside Joe Bastianich's Family Life and Net Worth
Joe Bastianich was always destined to be a celebrity chef.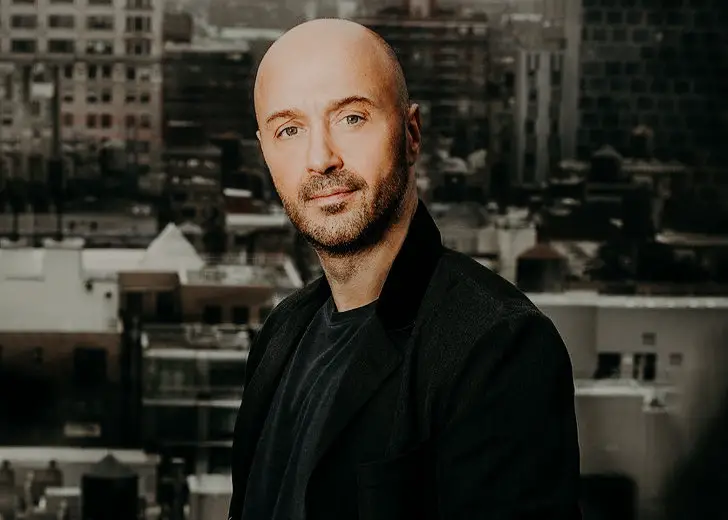 Born in Queens, New York as Joseph Bastianich, he inherited his love for cooking from his parents while working in their Italian restaurant. As a kid, Joe would wash dishes while learning the basics of running a restaurant.
After learning the ropes from his folks, Bastianich partnered with his mother, Lidia Bastianich, and fellow chef Mario Batali and founded Batali & Bastianich Restaurant Group, a highly successful venture that oversaw numerous successful restaurants across the globe.
Bastianich's burgeoning fame as one of Manhattan's top restaurateurs earned him a spot as the judge on Fox's MasterChef and the show's pint-sized spinoff, MasterChef Junior. 
While his fellow judge, Gordon Ramsay, was encouraging and looked for flavors and texture, Bastianich was abrasive and intimidating. He had an incredibly high standard of judging, especially on the aesthetics and plating of the dish, making him one of the most ruthless judges. 
Fans have watched the stoic judge, season after season, but how much do they really know about him?
Joe Bastianich's Wife and Kids
Bastianich met his wife, Deanna Damiano, through mutual friends in 1992. The love birds were so besotted with each other that they moved in together just after three weeks of dating. On February 19th, 1995, the couple tied the knot at the St. Ignatius Loyola Church in Manhattan, New York City, in front of 450 guests. 
While Bastianich gives fans a glimpse into his life through social media, his wife is a private person and stays out of the limelight. His wife works as a private-label handbags designer for the Associated Merchandising Corporation New York.
The couple has three children. Olivia Bastianich, their oldest, was born after three years of marriage in 1998. In 2000, they received another bundle of joy as their first son, Miles Bastianich, while their youngest son Ethan Bastianich was born in 2002.
The celebrity chef has proven that he can keep stable family life despite his hectic career. 
Joe Bastianich's Net Worth
As a restaurateur, Bastianich is a proud owner of several restaurants, including Eataly, Del Posto, Becco, and Felidia. They are located across the United States, primarily in Los Angeles and New York City and around the world, including Hong Kong, Milan, and Singapore. 
Apart from owning restaurants, the celebrated chef also inherited his father's shares of his parents' restaurants when they divorced in 1997. Beyond the restaurant business, Joe owns three large wineries: Brandini, La Mozza winery, and Bastianich winery.
Other than that, he is an acclaimed food writer. He has published several best-selling books and memoirs. His autobiography 'Restaurant Man' became hugely successful and entered the New York Times bestsellers' list within a week of its release. 
But food is not all he does. Bastianich made his acting debut in 2015, playing himself in the movie American Girl: Grace Stirs Up Success that revolved around a girl named Grace who journeys to Paris to learn to make authentic French pastry. 
Bastianich also appeared as himself again as he moves to New York City to launch a new project in Untraditional, an Italian television series. For all that he has achieved so far, the versatile chef has amassed $15 million according to celebrity net worth.