Who Is Chrissy Metz Dating? Know About Her Boyfriend and New Relationship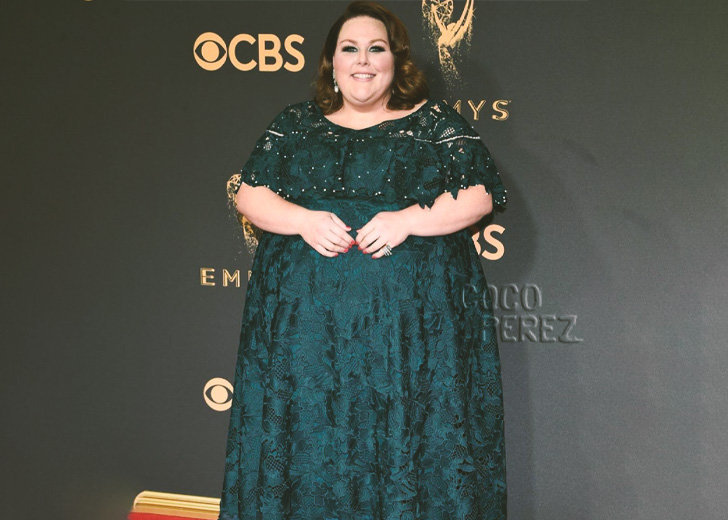 Ever since Chrissy Metz stepped into the entertainment industry, she has turned heads with her stellar performance in movies, and TV shows such as Sierra Burgess Is a Loser, Breakthrough, Entourage, and This Is Us. In addition, she bagged Emmy nominations and two Golden Globe awards for the role of Kate in This Is Us. 
While her fame has proliferated in the industry, so have the concerns regarding her life behind the camera. Her loyal fans and followers can't help but wonder, 
Who Is Chrissy Metz Dating?
Metz has been in a relationship with Bradley Collins for over a year now. The couple met through a dating site Bumble around the beginning of the Covid-19 lockdown while in Nashville. They went for their first date in May 2020. 
Three months later, they made their relationship Instagram official.
"Bradley, from the first moment I laid eyes on you I wanted and needed to know you," Metz captioned the post dedicated to her partner on National Boyfriend's Day. She stated she was lucky to love him and expressed her gratitude for being a wonderful person. "I love you," she wrote, ending her sweet caption.
Following the announcement, Collins also posted a celebratory post for Metz on her 40th birthday, on September 29, 2020.
"Happy Birthday to my love, Chrissy," he began his heartwarming message that accompanied a selfie featuring the duo. He then remarked she was the best thing that happened to him. He added, "From our first date in May, you've had me #Metzmerized with love, laughter and kindness."
Metz gushed about their budding chemistry during an appearance on TODAY with Hoda & Jenna in January 2021. She stated their relationship was very unexpected and funny that they knew the same people, had the same friends and were even in the same rooms before. However, they never got to know one other.  
The 41-year-old then mentioned that the pandemic helped their bond to grow stronger. "We really got a chance to know each other because you can't get to smooching too soon when you're social-distance dating," she elaborated. 
Moving on, she talked about her partner and shared it was refreshing to date someone at a slower pace than normal. In her own words, "I was like, 'Oh, wow! I really like this person as a human. This is gonna be good.'" 
Without a doubt, the couple has been living their best life dating one another. There were even rumors that they had gotten engaged in early 2021. The speculations spurred after the Breakthrough actress was spotted wearing a honeycomb ring. 
However, the Florida native dispelled the rumors during a virtual interview for The Covino & Rich Show, stating that the gold piece of jewelry was just a gift from her boyfriend, not an engagement ring. 
Who Is Chrissy Metz's Boyfriend?
Metz's boyfriend, Collins, is a music industry compatriot with almost two decades of experience.
The Nashville-based artist works for BMI Broadcast Music, a US-based music licensing organization where he joined in 2002.  
According to the company's official site, he was promoted from director to senior director in October 2012. He coordinates events in the industry and creates opportunities for BMI publishers and writers. Before joining this organization, he worked as a creative staff in administering the catalog at Acuff-Rose Music Publishing. 
Besides, Collins is also a licensed real estate agent. He received his certification from Cornell University on June 13, 2020.