'This Is Us' star Chrissy Metz once said that she wouldn't have gotten the role if she lost all her weight
Chrissy Metz, who is known for her role as Kate Pearson in the television drama series 'This Is Us,' believes that she wouldn't have got Pearson's part if she had lost all her weight.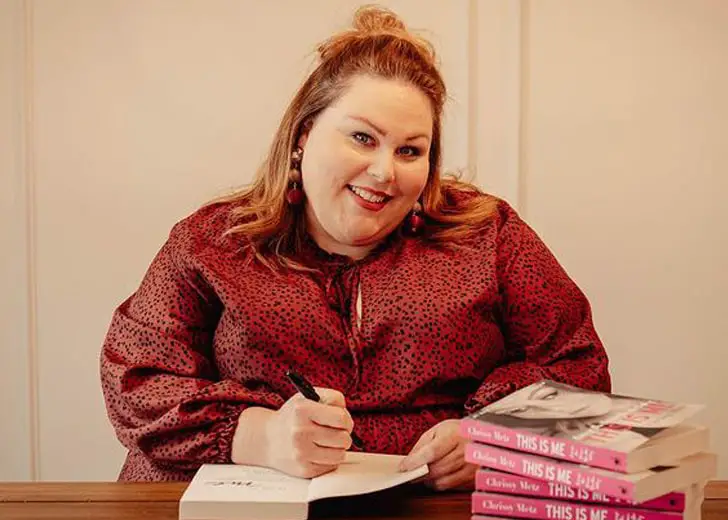 Fans of NBC's This Is Us love American actress Chrissy Metz for her role as Kate Pearson in the television drama series, especially for the energy and enthusiasm with which she lost weight on-screen.
But many might not be aware that the actress was going through the same process of weight loss transformation in real-life, too, back before getting cast for the role. Interestingly, Metz wouldn't have got the part of Pearson had she lost all her weight then. 
Getting The Role
The 40-year-old actress revealed during an interview with The Hollywood Reporter in January 2017 that she wouldn't have got the "amazing role" if she had already lost all the weight before the filming of the series, This Is Us.
Since Pearson's character had to go through a weight loss journey, the showrunners were looking for an actress who would best fit to reflect the character's struggle with her weight and willingness to lose it. And that is when the casting team crossed paths with Metz.
The actress was also struggling with similar issues, as she had lost weight and again gained it back.
Losing weight is something I've struggled with and contemplated. I have lost weight and I've gained weight back.
However, the Breakthrough star believes everything happens for a reason in life, and her struggle with weight also had its reasons. That time, her battle with her weight rewarded her with one of her best roles. She stated, "I wouldn't have this amazing role if I'd already lost all the weight. So I have to believe that everything happens for a reason, and I do feel that way in life."
Metz Related With Her Character Kate Pearson
After taking up the role of Pearson, Metz was quick to adapt to her character, connecting to her struggle with weight and body image. Her instant reaction:
She was a real woman who was really struggling, and all I could think was, 'Oh my God, I'm Kate.'
NBC Entertainment's president Jennifer Salke and her team were confident that Metz could bring authenticity and honesty to the role required before hiring her for the part.
The actress not only impressed her showrunners but the viewers and the critics. In 2017, she got nominated for Golden Globe Awards, Primetime Emmy Awards, Teen Choice Awards, and MTV Movie & TV Awards.
The following year, Metz bagged a Screen Actors Guild Award for 'Outstanding Performance by an Ensemble in a Drama Series' for This Is Us, along with nominations for Golden Globe Awards and Critics' Choice Television Awards.
Struggles Due to Weight
Born as a chubby child, the actress experienced various difficulties because of her weight at different life stages. Metz even went to Weight Watchers, a weight loss program, at the tender age of 11.
During an interview with People in 2017, the actress shared a phase when she became depressed, as she would not get acting jobs because of her weight. Following that, she went through a Yo-Yo diet and lost 100 pounds in less than five months—she only ate a 2,000-calorie diet and walked 20 minutes a day.
But now, Metz seems to have gained a lot more confidence and isn't concerned with her weight. She told TVLine that she would choose whether to lose or gain weight, keeping her health in high regard.
Whether or not I lose weight or stay the same, it's purely a choice of mine for health. Not because I think that plus size, curvy, voluptuous, big bodies aren't attractive—because I think they're awesome and sexy.