Chrissy Lampkin Says Marriage Isn't a Priority and Doesn't Want to Talk Kids
Chriss Lampkin no longer wants to race to the finish line.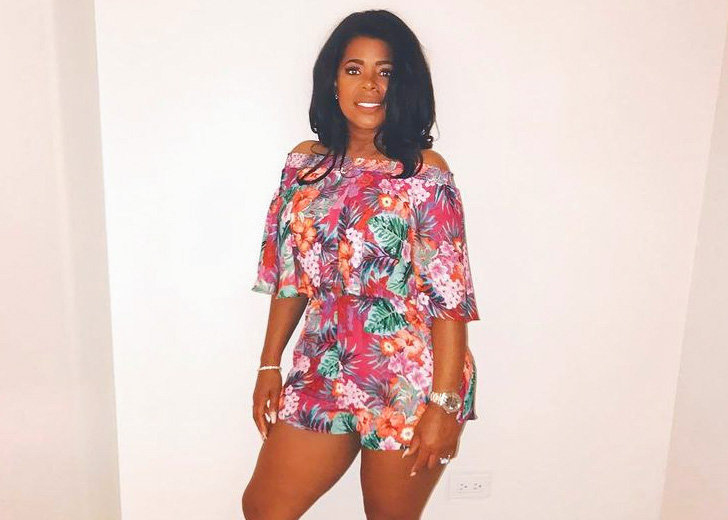 Love & Hip Hop: New York's original cast member, Chrissy Lampkin, starred in seasons one, two, and ten of the show. Much of the show focused on her relationship with her longtime boyfriend, Jim Jones. 
Lampkin first started dating Jones in 2004 after meeting him in Miami and was reported to cause the fallout between Jones and Cam'ron and The Diplomats. The Diplomats were a rap group consisting of Jones, Cam'ron, Freeky Zeky, and Julez Santana. They disbanded in 2006. Cam'ron had apparently mocked Jones for spending too much cash on Lampkin. 
Fans of the series became more invested in their relationship and marriage. At the end of the show's first season, Lampkin even got on bended knees for Jones, in front of their friends and family. 
But the rapper did not reciprocate and responded, he was "with her," which Lampkin accepted. But in 2012, Jones proposed to Lampkin with a ring of his own, and the duo was finally engaged. 
They had their share of ups and downs, but after almost a decade into their engagement, everyone is curious if they have plans to walk down the aisle. Lampkin was hellbent on walking down the aisle, but recently the reality star has changed her mind. 
Chrissy Lampkin Says Marriage Is Not a Priority
On the show, Lampkin and Jones shared the details of not being married.
Lampkin explained people had commented on their relationship from the start and noted that it was partly her fault because she proposed when Jones was not ready. Also, after the proposal, they did not get married and received a lot of backlashes. 
And when Jones was finally ready for marriage, Lampkin was not. But that did not affect their relationship. 
We have a crazy bond. Nobody could tear it apart. We've been together for what? A million years? And if the marriage never happens, I don't feel a way about it anymore because it doesn't complete us.
However, Jones had thoughts of his own. He iterated that he wanted to get married and opined that every woman in love and a strong relationship deserved marriage. Lampkin disagreed with Jones and shared that previously she thought marriage was the finishing line.
But she no longer felt that way and said, "If it ain't broke, don't fix it."
Chrissy Lampkin and Jim Jones Talk Babies
Back in 2013, the couple appeared on GlobalGrindTV and talked about having babies. 
During the interview, the host asked Lampkin about her bond with Jones's kid. She explained that they got along great and that Jones helped her keep his son in line. Jones also gushed about his son, iterating that he was great and talented. 
The host then diverted the topic towards their plans on having kids. The couple iterated that they had planned on having kids, but they disagreed on how many they wanted. Jones wanted many, while Lampkin wanted one.
So far, Lampkin and Jones have made no progress on their plan. Only time can tell what the couple will do next.