Inside Juelz Santana's Family Life with Wife Kimbella Vanderhee and Kids
Juelz Santana and Kimbella Vanderhee have a lovely family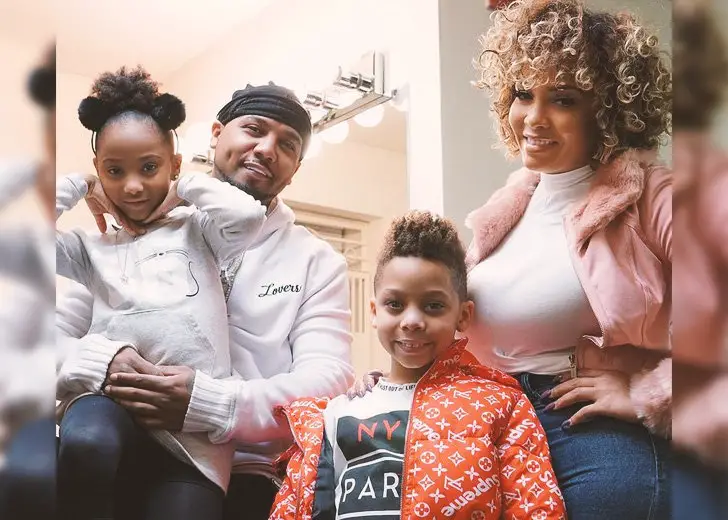 Harlem has no shortage of talented hip-hop artists. 
One such artist is Juelz Santana, who has been a household name in the hip-hop world for more than a decade. He began his rapping career in 1995 and has since released two studio albums and six mixtapes. His second album, What the Game's Been Missing, went gold and topped the U.S. rap charts. 
In 2000, Santana joined the East Coast rap group The Diplomats, alongside Jim Jones, Cameron, and Freekey Zekey. The group released two albums and several other projects, the most famous being Diplomatic Immunity, which sold over 500,000 units.   
He soon appeared as a minor guest on the first two seasons of Love & Hip Hop: New York. 
He became a supporting cast in season seven and joined the main cast in season nine of the reality series. The series chronicled his rocky relationship with his wife, Kimbella Vanderhee, and documented his comeback to the music industry with his brother.
Juelz Santana and Kimbella Vanderhee
In January 2019, Santana and Vanderhee tied the knot in a private ceremony after 10 years of dating. The celebrations included celebrities like Lil' Kim and Santana's Diplomats crew members. 
The 'There It Go' rapper proposed to Vanderhee during the Diplomats' new album promotion at Harlem's Apollo Theater in November. Before proposing, the rapper said a few words to the audience. 
This is my lady. She's been rocking with me for a long, long time. She stuck it out with [me] through the ups and downs. I love you, baby. You're my queen, and I want to do this in front of everybody right here.
Santana's proposal came after he was sentenced to 27 months in prison for gun charges. He was arrested after getting caught with a loaded firearm at the Newark Liberty International Airport. He had fled the scene but later turned himself in. 
Many people felt that Santana's proposal stemmed from the fear that Vanderhee would leave him while he was incarcerated. But Santana confirmed on his Instagram that wasn't the case and that he trusted his lady. 
He was set free in August last year after serving 19 months of the 27-month sentence. 
Juelz Santana's Kids
After being released from prison, Santana was reunited with his toddler son and his other kids. His third child, Santana James, was born while the rapper was serving time and therefore had not seen him until he was released. 
The couple is also parents to two children who were born before they got married. Their oldest child, a son named Juelz Santa James, was born in 2010, and their second child, a daughter named Bella Monroe James, was born in 2012. 
The duo also has sons from previous relationships. Santana shares son LaRon Louis James Jr with Brhea Phoenix, while Vanderhee has a son Leonardo.