Inside Chris Sullivan's Weight Loss for 'This Is Us'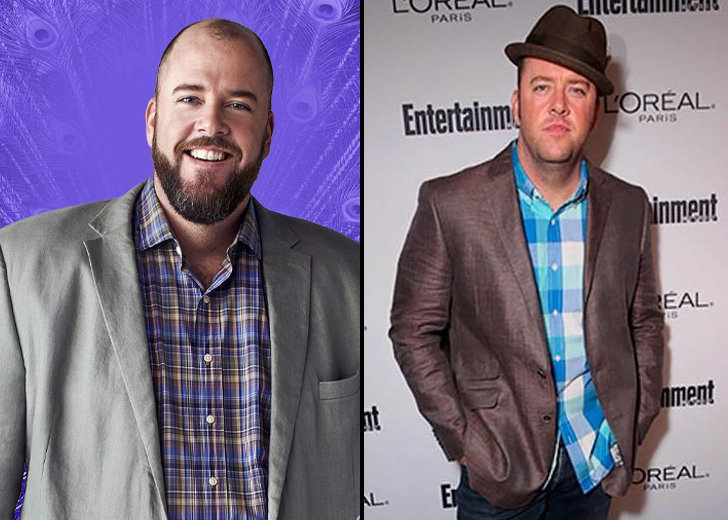 A character undergoing a significant weight loss for a role they have to play is not unheard of. In fact, we have a curated list of actors who did it to a remarkable extent on our site. 
However, as Chris Sullivan eloquently put it, it is not mandatory. It is acting, after all. 
Season 4 Saw a Ripped Toby
Fans of This Is Us were initially delighted to see that Sullivan's character Toby had shed all of those pounds for the show's fourth season. 
Toby even got abs from his weight loss, and he took his shirt off in two episodes in a row!
With time, fans began wondering how the actor lost all of that weight. However, upon finding out, they were less than happy. They were furious. 

Chris Sullivan at the 2021 Emmy Awards (Source: Instagram)
Chris Sullivan Didn't Really Undergo Weight Loss
For those of you not in the loop, Sullivan was wearing prosthetics for his role in This Is Us. He had a prosthetic costume popularly known as "fat suit" and a prosthetic jowl on for the first three seasons. 
Sullivan was already a slim actor when he took on the role of Toby.
Susan Kelechi Watson, who plays Beth on the show, told Us Weekly back in 2017 that Sullivan was using the suit. 
In contrast, Chrissy Metz, who played Toby's wife on the show, was expected to undergo weight loss herself if the story demanded. 
Although she clarified during an appearance on The Ellen DeGeneres Show, she wasn't "mandated" to lose weight, but that the weight loss is part of "the storyline."
Fans' Reaction to Chris Sullivan's Weight Loss
As things are now, it might be next to impossible for fans to envision anyone but Sullivan playing the role of Toby, weight loss or not. 
However, fans couldn't help but lash out at the show and the actor for not getting someone who would naturally fit Toby's character description. 
"Like they couldn't find an actual overweight white male actor?" a fan tweeted.
Another one penned, "Honestly pissed that the actor who plays toby on This Is Us wears a fat suit — how about some actual representation for plus sized men?"
Chris Sullivan Reaction to Fans' Reaction
At a point, the clamor from viewers from the show intensified to such a degree that Sullivan had to go out and make his statement heard. 
In an exclusive with People, Sullivan clarified what it meant to be an actor. 
As you'll find in Guardians of the Galaxy 2, I'm not actually a space alien. As you'll find for Milo Ventimiglia, he's not actually a father.
He stated that what he did for the camera was just acting and that if people had a problem with the way he represented his character, he was willing to have a civil conversation about it. 
He also pointed out that it wasn't the first time he put on a costume to play a character for the camera.
"I'm very proud of the work that I've done as Toby," he shared. 
He also explained that wearing a suit for his role was the logical thing to do because, as he explained, his character wasn't always plus-sized. 
With all that being said, he also said that he understood why fans might have been shocked or had a difficult time understanding why the production did what they did.